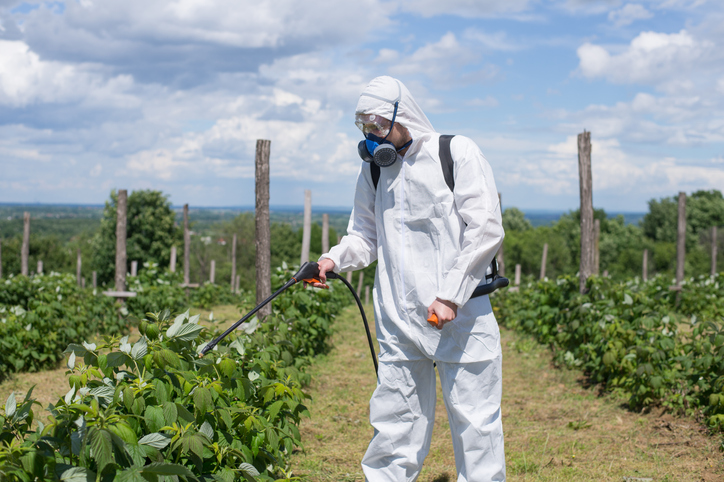 To save time and labor, farmers and agricultural workers often turn to herbicides to aid them in their agricultural work. For example, some herbicides like Paraquat aid them in exterminating overgrown weeds and other unwanted grasses. Unfortunately, while this may be beneficial to the farmer saving them time and money, Paraquat can have fatal consequences. Paraquat is an extremely poisonous herbicide that can lead to death if an individual or agricultural worker ingests it. 
Paraquat can not even be purchased in the United States unless the applicator has a license for it. The US Environmental Protection Agency (EPA) has classified it as "restricted use.". This herbicide has very tight restrictions due to the fact it's highly poisonous. Unlike most other herbicides, Paraquat can't be applied if the applicator does not have a license, even if they are under the supervision of someone who does. Paraquat is so dangerous that only licensed professionals are allowed to apply it on their crops. 
Several safety precautions are taken to deter an individual from confusing Paraquat with a beverage or other liquid. In the United States, A blue dye and sharp odor are added to the liquid so that one doesn't confuse it with other beverages as well as an added agent that causes vomiting if accidentally ingested. In addition, those who apply the product must wear extra protective equipment such as respiratory protection, safety glasses, and more. Those who mix and load Paraquat are required to wear full-face shields and chemical-resistant aprons.