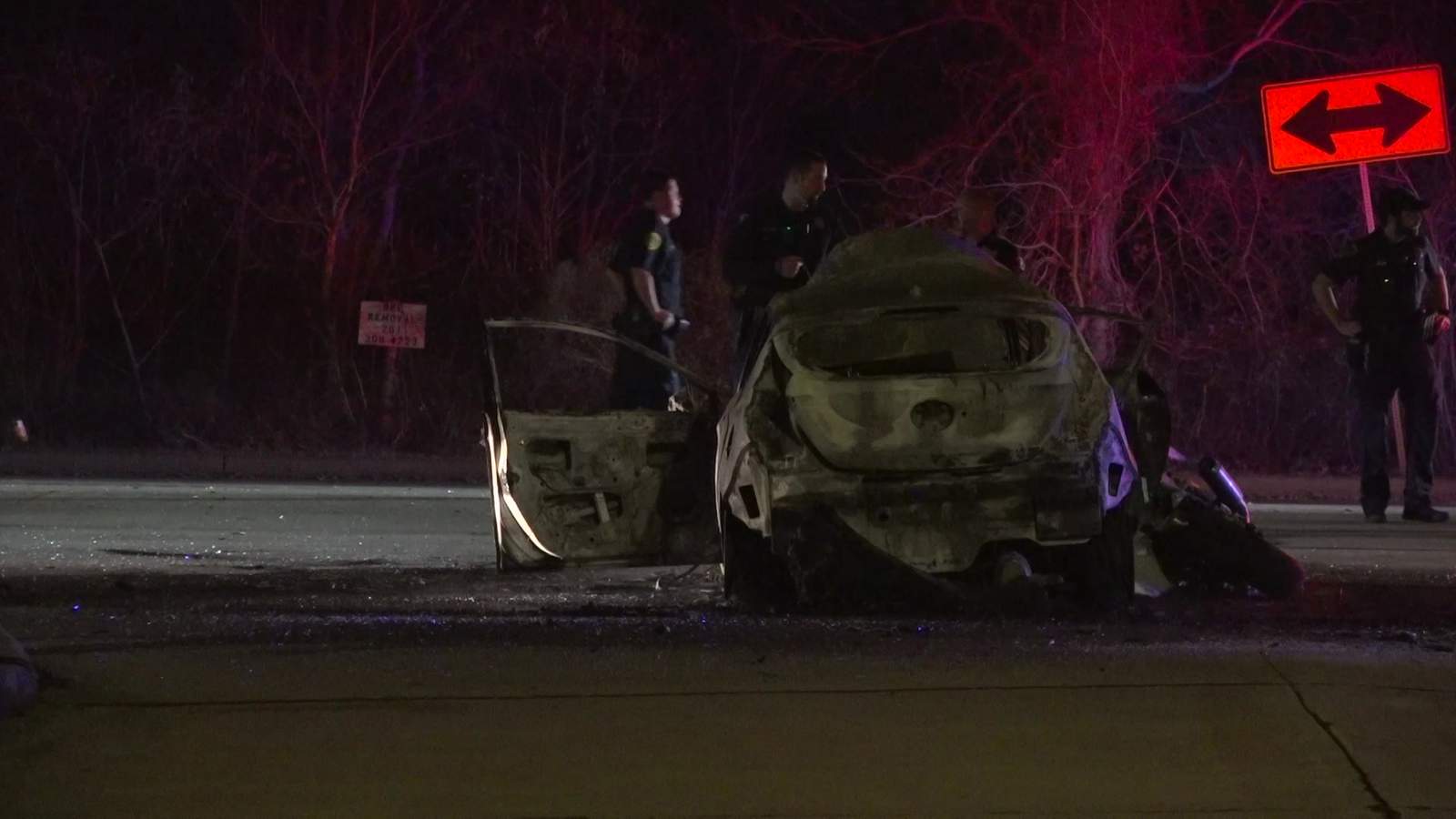 Photo Credit:  KPRC News
PASADENA, Texas (Jan 3, 2020)–  A Motorcycle Crash in Pasadena kills one man and lands another in custody. Police said the crash happened around 3:40 a.m. on Genoa Red Bluff Road between Space Center Boulevard and Red Bluff Road. A speeding motorcyclist heading westbound on Genoa Red Bluff T-boned the passenger side of a small, four-door sedan. The impact caused the sedan and motorcycle to spin and catch on fire. The motorcyclist was thrown from his bike and he was pronounced dead at the scene. The driver of the car — 30-year-old Stephen Dario Rodriguez — was transported to a hospital and is expected to survive.
Investigators determined Rodriguez had been driving under the influence and was charged with his third DWI. The victim of the crash has been identified as 24-year-old James Hubbs. The incident is still under investigation.