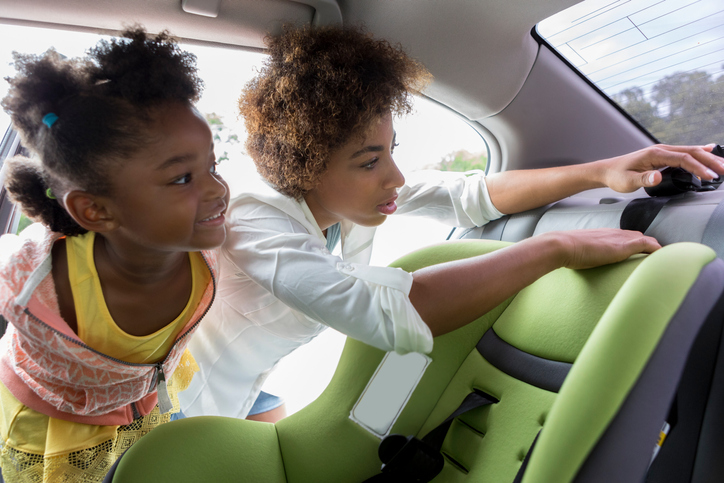 On Monday, March 28, 2022, a four-year-old girl tragically lost her life in a deadly rollover accident in Boerne, Texas. The young girl's car seat was not adequately secured to the vehicle, which allowed her to be ejected from the vehicle, along with her two-year-old and infant siblings, whose car seats were also improperly installed. The young girl was pronounced dead on the scene, and her two siblings were rushed to the hospital with major injuries, including a broken neck and hip, according to the affidavit (KSAT News, 2022).
The tragic death of young children due to an improperly installed car seat is an avoidable yet common mistake. Car accidents are the leading cause of death among children in the United States. Even though most parents comply with the law and utilize safety seats for their children, the National Highway Traffic Safety Administration (NHTSA) reports that 59% of all car seats are misused, meaning that they are not properly buckled and anchored to the vehicle. Failure to properly restrain a child results in a fine of up to $250, according to Texas law. Children under the age of eight years old are required to be secured in a safety seat unless they are taller than 4 feet 9 inches. Children 12 and older must wear a seatbelt. These restrictions are designed to keep our children safe. Children younger than eight years old cannot be protected by seatbelts designed for the average adult. Their smaller size and weight put them at risk of being ejected from the vehicle or being struck in the head at impact. When properly installed, car seats raise children to a safer height and firmly secure them to the seat, greatly minimizing the risk of serious bodily injury. The best way to keep your children safe from injury is to use the appropriate safety seat for their age, height, and weight.
Not sure if your child's car seat is properly installed? 
Not to worry! TxDOT has professionals who specialize in car seat safety and can help you entirely free of charge. Visit Savemewithaseat.org to schedule a virtual or in-person session today and put your mind at ease.
Has your child been injured in an accident in San Antonio or the surrounding area?
Have you or someone you love suffered from a serious personal injury or tragic loss of life in Texas? Obtaining expert legal counsel is an essential first step to protecting your rights. The legal team at Carabin Shaw has nearly 30 years of experience and the resources needed to help you through the legal complexities of personal injury law. Our team handles a variety of cases, including, but not limited to, slip and fall, auto accidents, pedestrians, premises liability, and medical malpractice. Don't wait! The statute of limitations varies from case to case, so it is vital that you contact the Carabin Shaw law firm as soon as possible. Not sure if you have a case? Our law office offers free initial consultations, so there is no risk to you. Call the law firm of Carabin Shaw today at 800-862-1260 to schedule your free consultation with one of our attorneys.