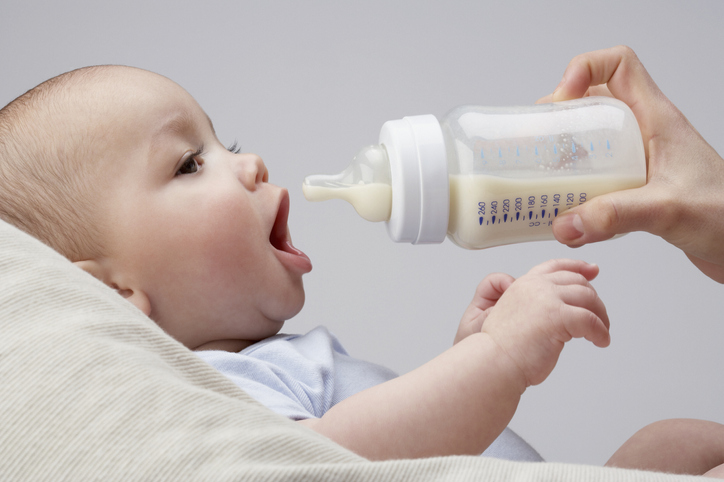 Necrotizing enterocolitis (NEC)  is a horrible disease that can affect premature infants. The condition is gastrointestinal and causes inflammation and infections in the intestines that can lead to the intestinal cells dying. If the inflammation gets severe, it can create holes in the intestine, potentially leading to intestinal bacteria getting into the affected infant's abdominal area or blood. If this happens, getting a severe illness or a deadly blood infection is, unfortunately, a possible outcome.  
When a baby is born underweight or prematurely, they often need extra protein to strengthen their tiny bodies while they grow. The little one's growth can be very challenging all on its own, which is why if the baby doesn't breastfeed, the doctor or nurse may recommend using baby formula products. While this may seem like an entirely sound choice to make, unfortunately, this is not always the case. Studies have recently shown a link between premature infants developing NEC and baby formula. 
Trusting companies who develop baby formulas can be so easy. After all, the reason they are developed is to help your infant get the proper nourishment they need for their healthy growth. But unfortunately, some companies fail to warn parents of the risks their product could have on their infants. Popular baby formula brands like Similac and Enfamil did not properly warn parents that using their products could increase their infants' risk of getting NEC. When manufacturers fail to warn consumers about their products' potential dangers, it becomes a serious issue. 
These companies spend millions on research and development. Usually, they discover these types of dangers during the research and development process. Therefore, it's only logical to warn those who consume these products, which is why, as a country, we require this kind of warning. 
If the company causes you harm or someone you love and fails to warn you of the hazards, you can file a civil lawsuit against the company. The problem is particularly apparent when the manufacturer is aware of a potentially dangerous product but keeps it hidden from consumers both to gain profit and protect their reputation.
If you or a loved one have suffered a loss or are battling NEC due to baby formula companies not properly warning you of their products' risks, contact our law firm. We understand how hard this time can be for you and are here to help in any way we can. 
At the Carabin Shaw Law Firm, we represent individuals and families in cases stemming from all types of product or drug defect lawsuits. Our experienced and dedicated product liability lawyers have given those affected by these matters high-quality legal representation for close to thirty years. Our lawyers at Carabin Shaw realize how complicated and stressful this time can be for the victims and their loved ones and strive to do everything in their power to make the process as simple as possible. To ensure you get the total compensation you deserve for any injuries you or a loved one has suffered, we diligently work day and night. Millions of dollars recovered for our clients result from our hard work. Get in touch with our office for a confidential and free consultation at 800-862-1260. We won't bill you for our services unless we can recover compensation on your behalf.