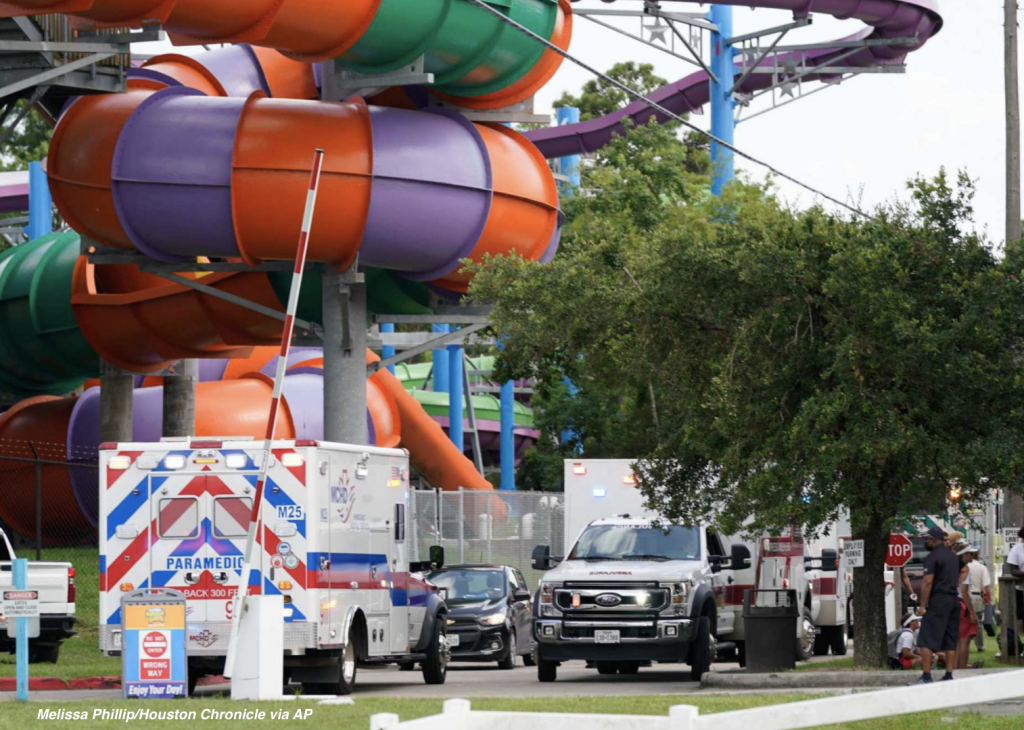 Texas' year-round warm climate combined with vast open spaces make the state home to an array of theme parks, amusement parks, and outdoor recreational parks. While these locations are a great place for couples and families to spend a day together, they also pose many risks to park-goers and employees. While serious injuries at a Texas amusement park are uncommon, they occur and can result in lifelong consequences.
For example, The New York Times recently reported on chemical exposure at a Texas amusement park. In late July, 26 people suffered exposure to bleach and sulfuric acid at a Six Flags amusement park. Park officials became aware of the incident when nearly 60 people began experiencing burning and breathing problems while in the shallow end of a children's pool. Authorities evacuated the park and had the affected individuals wash their eyes under the fire truck's hose. However, nearly half of the individuals were taken to the hospital, and one person remains in critical condition.
The children's pool should maintain a pH balance of 7. However, testing revealed that the pool contained a combination of 35 percent sulfuric acid and approximately 12 percent bleach. While investigators do not believe the contamination was intentional, they are unsure how the event occurred. The chemicals found in the pool are the typical chemicals that the park uses every day to clean and sanitize the pool. However, they are investigating the system that injects the chemicals to determine whether the system malfunctioned. Safety logs indicated that safety officials inspected the park about three weeks before the incident. A County Judge closed down the park until the investigation is complete. Further, the Judge indicated that the park should have been recording the pH balance levels; however, they have yet to discover whether that log exists.
In addition to chemical exposures, there are many other types of amusement park accidents. The most common types of accidents in Texas involve:
Defective machinery
A rider who is struck by an object
Slip-and-falls on wet surfaces
Operator error
Food poisoning
Although injuries and illness can range in severity, the park or liable party should be held responsible. These incidents can result in traumatic brain injuries, spinal cord injuries, chemical burns, broken bones, lacerations, and gastrointestinal illnesses. Lawsuits against Texas amusement parks can pose many challenges to injury victims. The issues typically arise because of waivers and immunity issues. However, an attorney can help victims, and their loved ones determine their rights and remedies.
Have You Suffered Injuries at a Texas Amusement Park?
If you or someone you love has suffered serious injuries or died in a Texas amusement or waterpark accident, contact the attorneys at Carabin Shaw. The Texas injury lawyers at our office have years of experience successfully representing accident victims and their families. We handle claims stemming from Texas motor vehicle accidents, premises liability, products liability, and medical malpractice. Our firm consistently provides clients with respect, compassion, and fierce advocacy on their behalf. We have recovered over $1 Billion for our clients, including damages for medical expenses, lost wages, and pain and suffering. Contact our office at 800-862-1260 to schedule a free initial consultation with an attorney on our team.