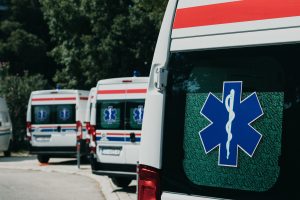 There are plenty of roads in Texas that do not have a physical median separating the lanes as vehicles move in opposite directions. This road design, coupled with distracted or reckless driving, often becomes the perfect storm for dangerous car accidents. Head-on accidents, for example, most frequently occur on this type of roadway when the at-fault party veers across the center dividing line and crashes into a car coming in the opposite direction.
In a recent news report, six individuals were killed in a deadly head-on highway car accident. According to the Texas Department of Public Safety, two vehicles were heading in opposite directions when one of the cars veered into the neighboring lane and crashed head-on with the other vehicle. The eastbound vehicle was carrying three passengers, who all died at the scene. The westbound car was carrying six passengers, and three were killed in the crash. The remaining passengers of the westbound vehicle were transported to local hospitals to treat their injuries. All of the passengers in the eastbound vehicle were wearing seat belts, whereas only the driver of the westbound car was wearing his seat belt. The crash remains under investigation by local authorities.
In Texas, like other jurisdictions, head-on car accidents can lead to a host of legal issues. Distracted driving or drowsiness are often common causes for these often-fatal crashes, as well as drunk driving or speeding.