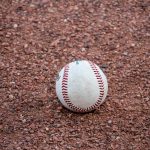 In many situations, those who suffer injuries at a public location because of another's negligence may claim recovery under Texas' premises liability laws. However, like most tort laws, premises liability is rife with exceptions and immunity clauses. The exceptions largely hinge on the classification of the property or business owner and the injury victim. As such, these cases tend to be complex and require an extensive understanding of Texas negligence laws.
Premises liability cases stemming from sporting events, such as baseball games, prove challenging for many accident victims. While many spectators bring a baseball glove in the hopes of catching a foul ball, many do not realize the dangers of a foul ball. However, the Major League Ball (MLB) assumes that spectators understand the potential risk of being struck by a foul ball.
In many situations, spectators can catch a foul ball or avoid serious injuries; however, the force of a foul ball slamming into an unsuspecting fan's head can have a devastating impact. Spectators can suffer traumatic brain injuries, bruising, broken facial bones, skull fractures, and similar injuries. A foul ball could even kill a spectator. For example, the parents of a young child who was hit by a foul ball at a Houston Astros game finally settled with the team.