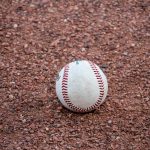 In many situations, those who suffer injuries at a public location because of another's negligence may claim recovery under Texas' premises liability laws. However, like most tort laws, premises liability is rife with exceptions and immunity clauses. The exceptions largely hinge on the classification of the property or business owner and the injury victim. As such, these cases tend to be complex and require an extensive understanding of Texas negligence laws.
Premises liability cases stemming from sporting events, such as baseball games, prove challenging for many accident victims. While many spectators bring a baseball glove in the hopes of catching a foul ball, many do not realize the dangers of a foul ball. However, the Major League Ball (MLB) assumes that spectators understand the potential risk of being struck by a foul ball.
In many situations, spectators can catch a foul ball or avoid serious injuries; however, the force of a foul ball slamming into an unsuspecting fan's head can have a devastating impact. Spectators can suffer traumatic brain injuries, bruising, broken facial bones, skull fractures, and similar injuries. A foul ball could even kill a spectator. For example, the parents of a young child who was hit by a foul ball at a Houston Astros game finally settled with the team.
The tragic incident occurred at a 2019 Astros game when a ball hit the family's 2-year-old daughter. The impact caused the young girl to suffer a fractured skull and permanent brain injury. The family explained that they waited two years after the incident to pursue damages, as they were unsure of the extent of their daughter's damages. The Astro's released a statement explaining that they are increasing their protective netting to prevent these types of accidents in the future.
While many cases involve spectators, those outside of a stadium can also suffer severe injuries from stray balls. These balls can travel great lengths, and those in the vicinity may be vulnerable to injuries. In some cases, stadium owners, team owners, and property managers fail to take responsibility for a victim's injury; and instead, they purport various theories to avoid financial responsibility. Some common theories defendants pose involve an assumption of the risk, contributory negligence, and signed liability waivers. However, an attorney can assist a victim or their family in gathering relevant and compelling evidence to overcome these defenses.
San Antonio Sporting Event Injury Attorneys
If you or someone you know has suffered serious injuries at a Texas sporting event, contact the lawyers at Carabin Shaw for assistance. The Texas personal injury attorneys at our law firm have extensive experience handling complex tort claims on behalf of Texas injury victims. We handle claims stemming from premises liability, product liability, motor vehicle accidents, and medical malpractice. Our lawyers understand and appreciate the life-changing toll an accident can have on a family. We work diligently to ensure that our clients recover the damages the law entitles them. Contact Carabin Shaw injury attorneys at 800-862-1260 to schedule a free initial consultation with a lawyer on our team.