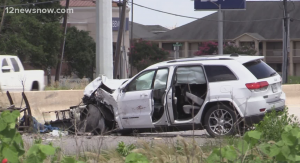 While some car accidents seem straightforward, upon investigation, most cases contain various factors that may impact liability and financial recovery. Most Texas motor vehicle accidents involve negligence or recklessness. However, while specific actions may seem "negligent," Texas law has a precise definition of what amounts to legal negligence. Even if an injury victim can establish the other party's negligence, they might still need to refute any claims of contributory negligence.
Contributory negligence and comparative fault are two approaches to liability in a Texas personal injury accident claim. Many accidents involve more than one reason or set of circumstances that led to the accident. There are various contributory negligence and comparative negligence theories that impact recovery. Texas courts use the "modified comparative negligence" laws to determine liability and subsequent recovery. Under this system, a plaintiff that is more than 51% responsible for an accident cannot recover compensation.
In light of the state's comparative negligence laws, insurance companies will go to great lengths to refute a victim's claim and reduce their compensation. In some cases, insurance companies and defendants will provide significant evidence to establish the victim's liability. For instance, a recent Texas accident highlights a situation where a defendant may claim that the victim was negligent. In that case, a 73-year-old man suffered fatal injuries in a car accident. According to police, the man was in the process of picking up an item that fell out of his truck when he got hit by a Jeep. At the time of the report, the police did not issue any citations.
At-fault drivers and insurance companies may purport various reasons for not being responsible for the accident or damages. The most common assertions are that the victim failed to act reasonably and that failure resulted in the accident and subsequent injuries. Examples of contributory negligence may be a victim pedestrian that ran out into traffic or a driver who suddenly stopped on the road.
A plaintiff's accident attorney can advocate on behalf of the victim to ensure that they receive the compensation they deserve. Accident attorneys have access to expert witnesses, medical professionals, and accident reconstructionists that can refute contributory negligence claims. Retaining an attorney in Texas is crucial because an otherwise viable claim may be destroyed because of an at-fault party's contributory negligence claims.
Have You Suffered Injuries in a Texas Car Accident?
If you or someone you love has suffered injuries in a Texas car accident, the attorneys at Carabin Shaw can provide you with representation in your claims for damages. The attorneys at our firm dedicate their practice to advocating on behalf of Texas injury victims. The firm handles cases stemming from Texas motor vehicle accidents, premises liability, defective products, medical negligence, and wrongful death. Through our experience, skills, and resources, we can provide clients with excellent representation in their claims for damages. Our clients have recovered significant amounts of damages for their losses, including payments for medical expenses, property damage, lost wages, and pain and suffering. Contact our office at 800-862-1260 to schedule a free initial consultation with an attorney on our team.