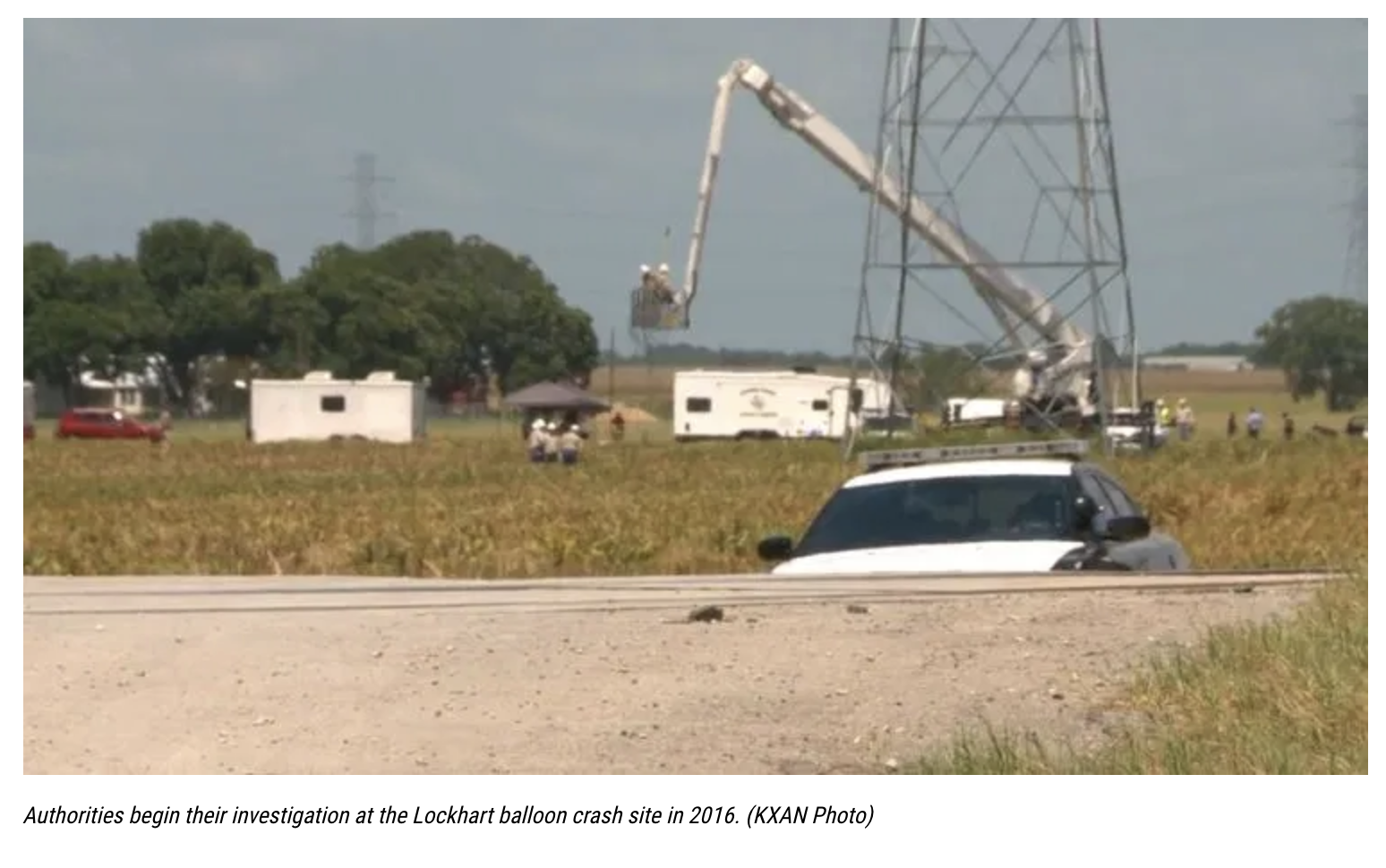 Hot air balloon rides and other similar in-air recreation activities are a unique and thrilling experience for many participants. While these excursions provide the public with a special vantage point, there are inherent risks in participating in these activities. Texas hot air balloon accidents can pose many challenges to victims and their loved ones. The public is urging lawmakers to push for more protections for balloon riders. This push stems from the Federal Aviation Administration's failure to implement regulatory changes following a devastating 2016 hot air balloon accident.
A recent investigative news report highlighted the frustration the Texas hot air balloon accident victims' families are experiencing nearly five years after the accident. A woman lost her daughter and granddaughter in a hot air balloon accident in 2016. According to reports, the women were two of the 16 people who died when the hot air balloon flew into a power line. The hot air balloon pilot had reportedly taken a combination of various prescription medications before the flight. The woman is working with lawmakers on legislation that would require commercial balloon operators to take medical and physical exams before licensure. However, as the fifth anniversary of the accident passed, the Federal Aviation Administration is yet to implement any of the rules or regulations. However, even with oversight, hot air balloons continue to pose serious risks to operators and passengers. Recently, five people died in a New Mexico hot air balloon accident. The hot air balloon hit a power line and separated the balloon from the gondola where the passengers stand.
Despite regulations, hot air balloons continue to pose significant risks to passengers. There have been about 20 hot air balloon accidents every year and about 26 fatalities in the last twenty years. Although hot air balloon fatalities seem low, the statistics should be looked at relative to the number of people who ride these vessels. There are many reasons these accidents occur, and the majority involve some degree of negligence. The leading causes of hot air balloon accidents are:
Pilot negligence
Inclement weather conditions
Vessel malfunction
Power lines
Onboard fires
Collisions
Rough departures or landings
Even though these activities typically require waivers of liability, injury victims and their families may still have a claim for damages. Texas aviation accident victims may file a lawsuit against a negligence balloon pilot, hot air balloon company, or even another passenger.
Have You Suffered Injuries in a Texas Accident?
If you or a loved one has suffered injuries or died while participating in recreational activity in Texas, contact the attorneys at Carabin Shaw for assistance. The Texas injury lawyers at our firm take pride in representing clients who have experienced catastrophic injuries or wrongful deaths. We provide clients with compassion, respect, and aggressive representation in their claims for damages. Our firm handles cases involving Texas auto accidents, wrongful death, product liability, premises liability, and more. Compensation after a Texas accident typically includes monetary recovery for medical expenses, lost wages and benefits, pain and suffering, and funeral costs. Contact our team at 800-862-1260 to schedule a free and confidential consultation with an attorney.