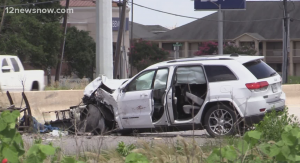 While some car accidents seem straightforward, upon investigation, most cases contain various factors that may impact liability and financial recovery. Most Texas motor vehicle accidents involve negligence or recklessness. However, while specific actions may seem "negligent," Texas law has a precise definition of what amounts to legal negligence. Even if an injury victim can establish the other party's negligence, they might still need to refute any claims of contributory negligence.
Contributory negligence and comparative fault are two approaches to liability in a Texas personal injury accident claim. Many accidents involve more than one reason or set of circumstances that led to the accident. There are various contributory negligence and comparative negligence theories that impact recovery. Texas courts use the "modified comparative negligence" laws to determine liability and subsequent recovery. Under this system, a plaintiff that is more than 51% responsible for an accident cannot recover compensation.
In light of the state's comparative negligence laws, insurance companies will go to great lengths to refute a victim's claim and reduce their compensation. In some cases, insurance companies and defendants will provide significant evidence to establish the victim's liability. For instance, a recent Texas accident highlights a situation where a defendant may claim that the victim was negligent. In that case, a 73-year-old man suffered fatal injuries in a car accident. According to police, the man was in the process of picking up an item that fell out of his truck when he got hit by a Jeep. At the time of the report, the police did not issue any citations.