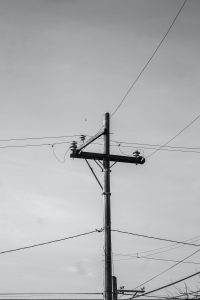 Many Texas companies hire independent contractors because of their cost-effective nature. With an independent contractor, companies can use the contractor for a particular project when it needs to be done and are free from being tethered to the particular contractor when the work is complete. When a contractor's actions cause an accident, however, there is a question of liability on the company's part. Is the contractor or the company responsible? It can often be a complicated question.
For example, in a recent Texas Supreme Court opinion, the court considered a case involving the liability of a company that hired an independent contractor. When a Texas utility company entered into a contract with an independent contractor, the utility company issued a work order for the independent contractor to remove a utility pole. To remove the pole, it needed to be pulled out of the ground, and then the hole would be filled with dirt. The independent contractor completed the project and filled the hole, and another company that the utility company contracted with to inspect the work of its contractors confirmed that the job was complete. The plaintiff was mowing her lawn when she stepped into a hole that was two and a half feet deep in the area where the pole had been removed. The plaintiff sued the utility company, its independent contractor, and the company responsible for checking the contractor's work for negligence. The trial court and court of appeals sided with the defendants by granting summary judgment, and the plaintiff appealed.
On appeal, the plaintiff argued that the utility company owed a duty to her to ensure that the independent contractor performed its job in a safe manner. Because the removal of the pole was inherently dangerous work and the utility company had a contractual right to control the independent contractor, they owed her a duty. However, the court disagreed and sided with the defendants, arguing that there was no duty on the part of the utility company to the plaintiff.