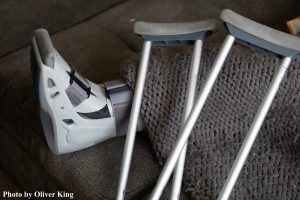 Many Texans spend the majority of their time at work. As a result, San Antonio workplace accidents are very common, even for those with jobs that are not physically demanding. Indeed, an on-the-job accident can occur at any moment, and for almost any reason. Thus, all employees need to understand their options when it comes to recovering after a work-related accident.
There are two types of claims that a worker can bring after an on-the-job accident. The first, a workers' compensation claim, is the more common of the two types of claims. The workers' compensation system provides employees a simplified way to obtain compensation for a work-related accident without needing to prove that their employer was at fault. Because the workers' compensation program is a no-fault system, these claims are typically quicker to process than traditional personal injury claims.
The main drawback of workers' compensation claims is the availability of damages. Injured employees who successfully bring a Texas workers' compensation claim can obtain benefits for their medical expenses, lost wages, and any decrease in earning capacity. However, unlike a personal injury case, a workers' comp claim does not entitle an employee to non-economic damages.