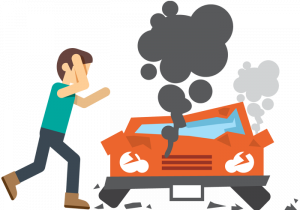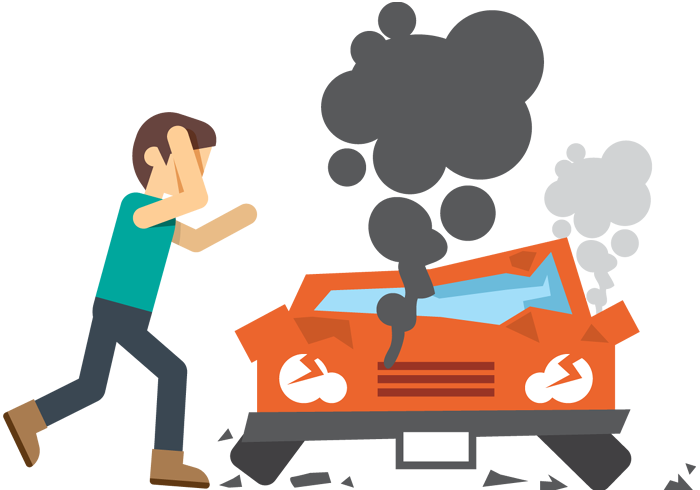 Car accidents are a headache to deal with. Texas hit and run accidents, however, can cause a headache and then some. Because the other driver has run off after an accident, you may now be stuck paying for any damage incurred from your vehicle and any medical expenses that you may rack up if you have been injured. Since hit and run accidents can often have devastating consequences, it is crucial that those who are responsible are held accountable, whenever possible.
According to a recent news report, a local hit and run accident left a motorcyclist dead. Based on law enforcement reports, constables say there were two separate accidents. First, a car turned in front of a motorcycle going in the opposite direction, which struck and killed the motorcyclist. Following this initial accident, debris left behind from the crash caused a hit and run crash involving two more vehicles, and an SUV involved in the second crash fled the scene. According to local authorities, it is unclear whether any charges will be filed following this collision.
In Texas, hit and run accident laws are strictly enforced. Depending on the severity of physical damage or injuries incurred during the collision, it can result in either a felony or misdemeanor conviction and is considered a crime.
Hit and run accidents take place when a party involved in an accident leaves the scene before performing certain actions. Regardless of who is at fault, leaving the scene of an accident that results in a fatality or severe injuries could be punishable by up to ten years and is a serious felony. If an accident was less serious, and no injuries occurred, running from the scene could lead to a felony conviction up to one year.
Following a car accident, Texas has accident laws that require drivers to perform required actions before leaving the scene, regardless of fault. As a party to an accident, drivers are required to exchange auto insurance information and driver license information if requested, offer help to anyone who is injured, and wait for law enforcement to arrive if they have been contacted to come to the scene of the accident. If an accident occurs between a party and an unoccupied vehicle, Texas law requires the driver to leave their contact information on the car for the driver. Should an accident occur involving damage to physical structures or highway infrastructure, the law requires that you take "reasonable steps" to locate the owners of the property and get them your contact information. If the damage may amount to more than $1,000, motorists should file a report with the local police.
Do You Need a Texas Personal Injury Attorney?
If you or someone you love was recently involved in a Texas hit and run accident, contact the lawyers at Carabin Shaw today. Our team of dedicated, experienced, and compassionate attorneys have years of experience representing a diverse array of clients across a multitude of personal injury issues. We will advocate tirelessly on your behalf to help you pursue the compensation you deserve. To schedule a free initial consultation today, contact us at 800-862-1260 to speak to a member of our team.