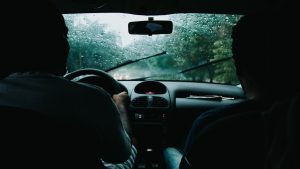 According to the Texas Department of Insurance (TDI), Texas motor vehicle collisions occur less than every minute. Those that suffer injuries in a Texas car accident may be able to recover for their injuries against a negligent driver. Over 10% of Texas accidents result from inclement weather conditions, such as fog, sleet, ice, rain, and wind. In some cases, hurricanes, tornadoes, flooding, and electric storms also result in a higher number of severe Texas car crashes. Texas weather can change quite quickly, and weather conditions can vary drastically from one part of the state to the next. Although safety officials stress the importance of postponing driving until after a severe weather event, it is not possible in some cases.
Before getting on the road, drivers should ensure that their vehicles are in proper working order. Motorists should inspect their windshield wipers, headlights, tire pressure and tread, and brakes. Most importantly, drivers who must drive during inclement weather should plan their route and travel time in advance. Driving during severe weather conditions can be stressful and take longer than usual. Drivers who find themselves on a Texas road during bad weather conditions should slow down, leave room in front of them, use turn signals early, buckle up, turn off cruise control, avoid sudden braking, and pull over safely, if necessary.
Rain accounts for the majority of weather-related car accidents in Texas. Hydroplaning is one of the main reasons for accidents in rainy conditions. This occurs when a vehicle's tires lose contact with the road and begin to skid and veer. These accidents often result in chain-reaction collisions and can cause severe injuries and even death to motorists, passengers, and bystanders.