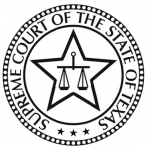 The Supreme Court of Texas recently issued an opinion in a lawsuit against an insulation products company. According to the court's opinion, the plaintiffs built a home in Texas and purchased products from a spray foam insulation company. The insulation was designed to make the home quieter and energy efficient by sealing areas where air loss occurs. Shortly after the installation, the family began suffering from various ailments, including coughing spells, burning eyes, allergies, and headaches. The company advised the family that the spray foam smell would dissipate over time. The company then sent an "independent contractor" sales representative to inspect the property; however, the family never received the inspection results.
In response, the family filed a lawsuit against the spray foam company, alleging various claims, including products liability and negligence. They argued that their injuries arose from the sale and installation of the spray foam used in their home. In response, the company contended that because the company never sold or advertised any of the products in Texas, the state did not have jurisdiction over the matter. Further, they argued that they did not have any involvement with the company that inspected the property. The appeals court agreed, finding that the plaintiffs failed to establish that Texas had either general or specific personal jurisdiction over the defendants.
Under Texas law, a court must have subject matter and personal jurisdiction over the parties to issue a judgment. Texas courts can assert personal jurisdiction over a nonresident if the state's long-arm statute permits exercising jurisdiction and comports with federal due-process guarantees. Specific jurisdiction applies when the defendant's contact with the state is purposeful, and the cause of action arises from those contacts.