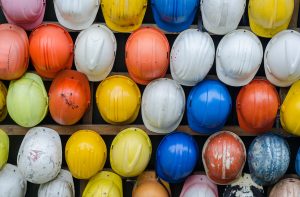 The Supreme Court of Texas recently issued a decision following a petition from review from the Court of Appeals for the Fifth District. The court was tasked with determining whether a general contractor on a construction project owed a duty of care to a subcontractor's employee who suffered injuries on the job. The general contractor hired a subcontractor to erect a concrete tower. The victim, an employee of the subcontractor, suffered injuries when the tower detached and fell on his legs. The victim filed a lawsuit against the general contractor alleging negligence and gross negligence. He argued that the defendant had contractual and actual control over the subcontractor's work and thus owed the victim a duty of care. The trial court found in the defendant's favor, and the court of appeals reversed.
On petition to the Supreme Court of Texas, the defendant argued that it did not owe the victim a duty of care. Generally, under Texas law, an entity that employs an independent contractor does not maintain a duty to ensure that the subcontractor performs its work safely. However, an exception applies when the contractor maintains some level of control over the way the contractor performs the work that caused the damage. The element of control must relate to the activity or condition that caused the injury. Further, the control must extend to the "means, methods, or details" of the independent subcontractor's work.
In this case, the defendant argued that it did not have actual control over the subcontractor. It cited testimony where the subcontractor's superintendent stated that the contractor did not instruct any of the subcontractor's employees and no one from the contracting company told him how to install the tower or its braces. In response, the plaintiff argued that the contracting company asserted actual control by having someone on-site every day to inspect for safety. Additionally, someone from the company was there to inspect on the day of the accident, and the company was aware that the towers were not appropriately braced for wind. However, the court found no evidence that the contracting company exercised control over the subcontractor's work. Further, the court reasoned that the courts have not recognized the presence of a safety employee as enough to give rise to actual control.