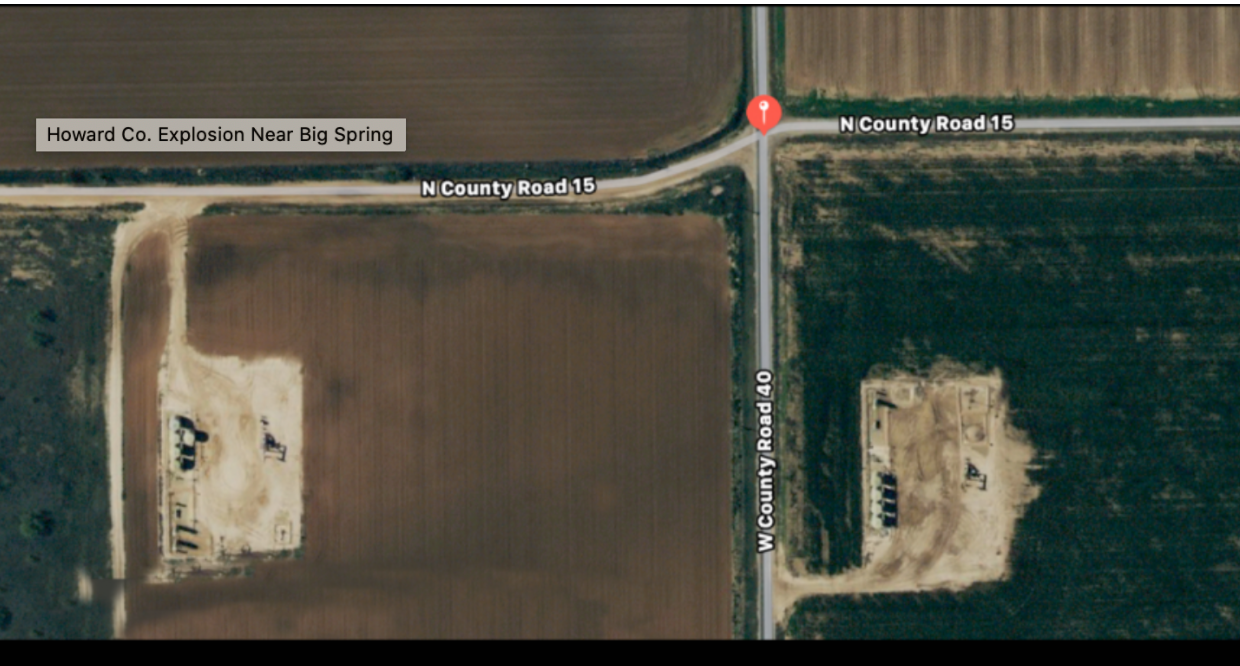 Thursday, Sept. 3, 2020:  BIG SPRING, TX – Multiple crews responded to the report of an explosion in Howard County on Thursday afternoon.
According to Fire Chief Craig Ferguson, Big Spring Fire and EMS crews along with the Howard County Sheriff's Office were dispatched to an explosion at a well site in the area off of County Road 40 and County Road 15 at around 3:30 p.m. on Thursday.
Upon their arrival, EMS crews located three victims.