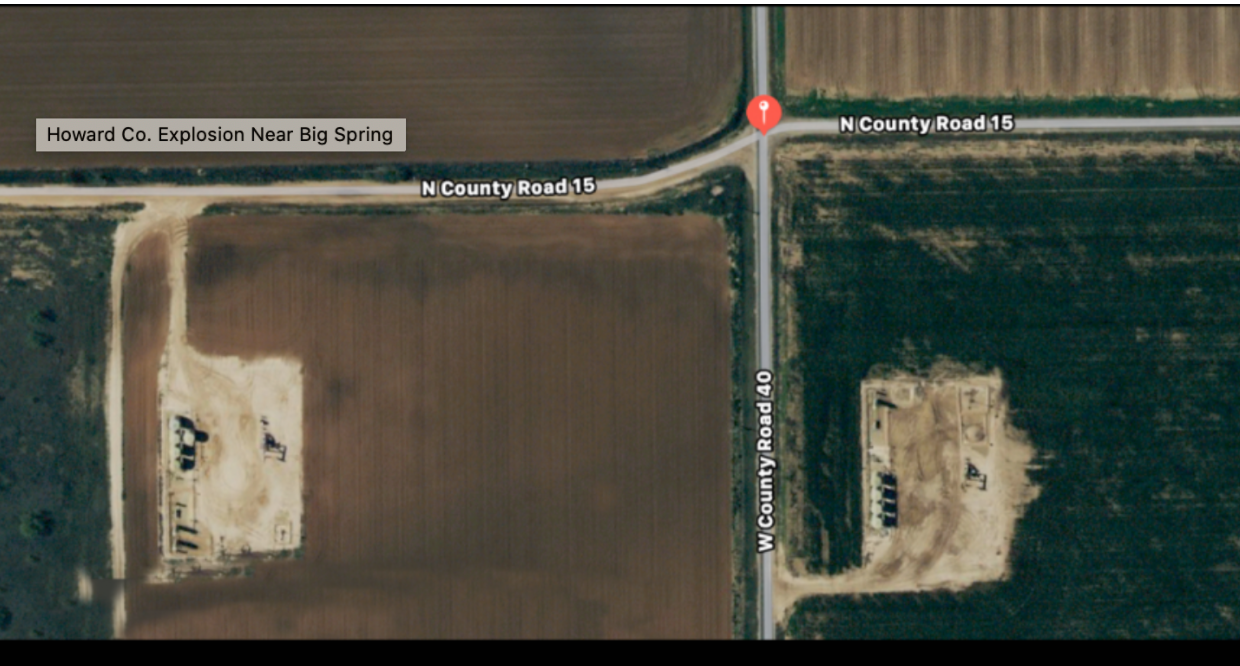 Thursday, Sept. 3, 2020:  BIG SPRING, TX – Multiple crews responded to the report of an explosion in Howard County on Thursday afternoon.
According to Fire Chief Craig Ferguson, Big Spring Fire and EMS crews along with the Howard County Sheriff's Office were dispatched to an explosion at a well site in the area off of County Road 40 and County Road 15 at around 3:30 p.m. on Thursday.
Upon their arrival, EMS crews located three victims.
Two victims were taken by ambulance to the Scenic Mountain Medical Center while the third patient was airlifted to an Odessa area hospital.
At this time there is no update on the patients' current conditions, or the cause of the explosion.
The Howard County Sheriff's Office is currently conducting their investigation and more details will be released as they are available.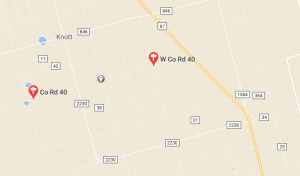 Oil and Gas Accidents
It is no secret that oil and gas is a dangerous industry. According to the Bureau of Labor Statistics, more than 4,000 of the industry's employees were injured on the job in 2007. In 2008, the most worker fatalities in the industry were in Texas. Many of these accidents and injuries could be prevented.
Prevention Tips
Employers should take safety seriously and proactively take steps to make sure the work environment is as danger-free as possible. This helps prevent oil field accidents from occurring. Some helpful accident prevention tips include:
Be sure to put away all tools, debris, and other items after using them. This prevents them from causing nearby workers to slip or fall.
Abide by all workplace procedures and protocols.
Always wear a self-contained respirator in areas when chemical levels are high.
Always wear recommended protective equipment, including eye masks, helmets, boots, and gloves.
Report any incidents to your employer immediately. This helps prevent other workers from being hurt in the same manner.
Never operate machinery or equipment that you aren't trained for. Ask for help if you need it.
Regularly inspect the workplace, as well as any contained machinery and equipment, to ensure it's in working order and being properly maintained.
Ensure all colleagues and coworkers are properly trained.
Few jobs, if any, are more dangerous than drilling for oil and gas. If you or your family has suffered a loss while working in the oilfield, call the Law Firm of Carabin Shaw. Our Law Firm is available day or night, we will come to your home or hospital for free and meet with you for free, without obligation and our attorneys are only paid if and when we win your case.
Lawyers at Carabin Shaw help clients get the care and attention they deserve after a serious oil field incident.  Our experienced attorneys represent people and families who have suffered catastrophic injuries and tragic wrongful deaths throughout the state of Texas. If a family member or a loved one has been injured or worse, contact us today at (800) 862-1260.
The personal injury attorneys of Carabin Shaw provided the information herein as a community service.