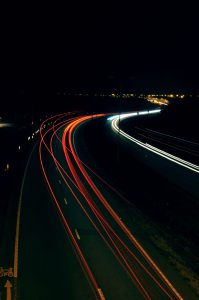 While driving, there are few scenarios scarier than seeing another car driving the wrong way and coming straight for your vehicle at full speed. Although these collisions are rooted in a number of potential causes, at-fault parties must be held accountable for their carelessness when they take place. When these Texas wrong-way accidents occur, they often have devastating and fatal consequences for all who are involved.
For example, according to a recent news report, a toddler died from his injuries following a major wrong-way car accident. The toddler and his aunt were driving along the road when an oncoming sedan approached while driving in the wrong direction of the street. The sedan collided with the car the toddler and his aunt were operating and resulted in the crash. The sedan driver died from blunt force injuries. The toddler was not in a car seat when the crash took place but was wearing a seat belt, and his aunt was taken to the hospital with non-life-threatening injuries.
Like every other state, Texas requires vehicles to drive on the right side of the road. There are only very narrow exceptions in which vehicles can be on the wrong side of the road. Passing another vehicle, traveling on a one-way road, avoiding an obstacle on the street, or traveling on a road with more than just two lanes of traffic are the only exceptions available for being on the wrong side.