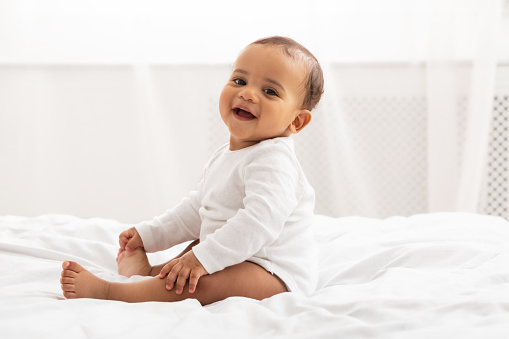 Bringing new life into the world is one of the most joyous occasions an individual can experience. When someone becomes a parent, the world changes instantly and all prior priorities fade. That means that when something tragic happens to a baby, the pain is beyond description.  
In recent years, several baby formulas have been linked to birth defects, especially in premature babies. One of the most commonly developed conditions is a serious gastrointestinal illness known as Necrotizing Enterocolitis [NEC]. According to the U.S. National Library of Medicine, 40% of babies with NEC die from it. 
If your child is suffering from NEC, you may be eligible for a baby formula lawsuit. It is vital to contact the Carabin Shaw NEC attorneys as soon as possible.   
What Is NEC?
Necrotizing Enterocolitis typically develops in the first two to six weeks following a baby's birth. Intestinal tissue swells and eventually decays and dies which often results in perforations of the intestine. A perforation in the intestine can be life-threatening. As bacteria begins seeping through the intestinal aperture, it can wind up in the baby's belly, or even bloodstream.
More Common Symptoms of NEC Include:
Vomiting

Breathing changes

Changes in blood pressure 

Racing or slowing heart-rate

Bloody stool

Shifts in body temperature 
Who Is at Risk for NEC?
9 out of 10 premature infants develop Necrotizing Enterocolitis, which is why they are considered the most at-risk for the disease. Though, this is not the only factor for NEC — some non-premature babies have developed it as well. Newborns who aren't breastfed also run a greater risk of developing NEC. Baby formula productions hold huge responsibility in ensuring infants' safety in cases where formula is needed. Our lawyers believe companies should be held accountable for their negligence in such cases. At Carabin Shaw, we fight hard on behalf of our clients and their families. If your baby has been affected by NEC, you may qualify for an infant formula lawsuit. You deserve a quality attorney at your side. 
What Baby Formula Brands Have Been Associated with NEC?
In 2021, the Clean Label Project found that 80% of baby-food products contain harmful toxins like arsenic, cadmium and acrylamide. 
Below are some brands that have been linked to NEC:
Thermo Pac, makers of SimplyThick food thickener recalled by the FDA, and linked to at least 15 deaths
Similac

Enfamil / Mead Johnson  
What Lawsuits are Possible Regarding Toxic Baby Formula?
Depending on the harm caused by the ingestion of a formula, a defective product lawyer can help guide clients through the possible damages that can be recovered.  
Typical lawsuits include some of the following:
Wrongful death 

Product liability 
Contact Carabin Shaw for a Free Case Review
Parents trust companies to share the same care for their little ones as themselves. Unfortunately, many baby-product producers put profit over the safety and health of babies. No attorney or lawsuit can bring back a loved one's health or change the past, but financial compensation helps reshape their future. 
If you have suffered at the hand of one of these companies, you are not alone, and this is not your fault. Many of these products were marketed to premature babies, the most at-risk demographic for NEC. An expert defective product lawyer at Carabin Shaw can help you feel a sense of justice after such a nightmarish situation. 
Call us any hour, toll-free at 1-800-862-1260, and schedule a free case review / initial consultation. We'd like to help you focus on recovery. We will handle your case at no cost to you unless you win. 
También hablamos Español