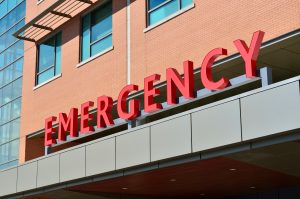 Sometimes, unexpected things happen while driving, and pulling to the shoulder of the road is your only choice. Staying parked on the shoulder of the road, however, can be dangerous. Cars that drift out of their lanes can collide with your car, or worse, crash into you as you are attending to your vehicle. When these accidents occur, the thought of filing a San Antonio personal injury claim may feel overwhelming. Indeed, the recovery process can be a complex one, and it is crucial that you know what is required in a Texas personal injury claim.
According to a recent news report, two separate car accidents on a major roadway left two drivers dead. On the day of the first accident, a Chevrolet veered from its lane and crashed into an abandoned vehicle sitting on the shoulder of the road. As a result of the crash, two other cars collided and struck the Chevrolet, whose driver was pronounced dead at the scene. The drivers of the other two vehicles were taken to a local hospital, according to authorities. In the second crash, a woman died while she was on the shoulder, trying to repair a tow strap when a car collided with two disabled vehicles where she was standing.
When you are involved in a car accident in Texas, the law requires that you must first file an accident report with the local police department or sheriff's office within 10 days of the crash, if you are able. In addition, following an accident, the sooner you file a claim with your insurance company, the better. This way, your insurer can investigate and, hopefully, get you the compensation you deserve as soon as possible. If you wait too long, you may be giving up your chance to report the accident and receive coverage for your losses.