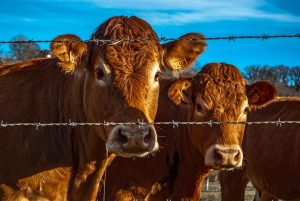 The Supreme Court of Texas, recently issued an opinion addressing the reach of the Texas Farm Animal Activity Act (Farm Act). According to the court's opinion, the defendants owned and operated a 760-acre cattle farm. In 2005, they hired a part-time ranch hand to work the cattle and perform other duties at the ranch. After training the ranch hand, they allowed him to work alone while the owners tended to their other businesses. On the day of the accident, the owners instructed the ranch hand to move 20 head of cattle from one end of the ranch to another. When the owners returned, they found the ranch hand dead behind the barn. It was indicated in the medical report that the ranch hand died from blunt force and crush injuries, most likely from being trampled by the animals.
A wrongful death lawsuit was filed by the ranch hand's family against the owners, alleging that they were negligent in failing to provide a safe workplace, failing to train the ranch hand and warn him of the dangers of working cattle, and failing to supervise him. The trial court granted summary judgment in favor of the defendants finding that the Farm Animal Activity Act (Farm Act or Act) barred the plaintiffs' claims; however, the court of appeals reversed, and the defendants petitioned the court for review.
The Farm Act (the Act), which is an expansion of the Equine Activity Act, limits liability for injuries to a participant in a farm animal activity that results from an "inherent risk" of the activity. One example is when someone is injured while competing in a horse race. The Act applies whether a person is an amateur, professional, pays, or participates in the activity for free. The are about 40 specific examples of these activities included in the Act. However, notably, ranchers' and ranch hands' involvement with the animals is not mentioned in the the Act.