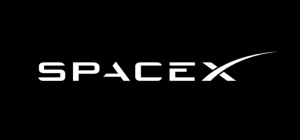 A family initiated a Texas wrongful death lawsuit against SpaceX following a car accident outside its launch site. According to a recent news report, the tragic accident occurred when the family left a campsite early after officials called for an evacuation because of rising tides. While driving home, the family was involved in a harrowing accident with a large semi-truck that was stopped in front of SpaceX. The accident took the life of the 35-year-old husband and father and resulted in serious injuries to the man's wife and three young children. An autopsy report states that the man died from "blunt force" trauma due to the motor vehicle collision.
The family filed a wrongful death lawsuit alleging that SpaceX was grossly negligent because they failed to provide adequate lighting and warnings around their facility. Further, their claim contends that the spacecraft and rocket manufacturer did not maintain procedures to direct stopped or obstructive delivery vehicles to avoid these types of accidents. Moreover, the family maintains that the company, and not the local government, maintains responsibility for addressing the increased traffic that their company begets. The family argues that the company prioritized quick completion of their facility rather than the safety of those traveling on the dark and narrow roadway. In response, the company purports that the family, not the company, maintains responsibility for the collision. The company's attorney stated that the man failed to use necessary "care and caution," as is expected of a reasonably ordinary person when navigating the highway.
This case presents many issues regarding who maintains responsibility for maintaining Texas roads. There are many reasons that Texas roadways fall into disrepair and become dangerous hazards to motorists. While city planning and infrastructure development may address the party responsible for designing a dangerous roadway, it still leaves the question of who is responsible for road maintenance. In these situations, many parties may hold responsibility for repairing and modifying roadways to meet current demands. A federal, state or local government may all hold some responsibility for a road's upkeep. However, the question only gets more complex when a large business drastically impacts a roadway. In these cases, fault and liability may become more convoluted. It is crucial that those who suffer injuries on a Texas roadway contact an attorney to discuss their rights and remedies.
Have You Suffered Injuries in a Texas Car Accident?
If you or someone you love has suffered injuries or died in a Texas motor vehicle accident, contact the experienced attorneys at Carabin Shaw. The San Antonio lawyers at our office have over 25 years of experience successfully representing injury victims. Our firm handles accident cases stemming from car accidents, defective products, premises liability, animal attacks, and wrongful deaths. We provide our clients with respect, compassion, all while aggressively representing them at every stage of the process. Texas injury cases are often complex and require a comprehensive and detailed understanding of various federal and state laws. Our law firm provides free and confidential initial consultations. Contact our office at 800-862-1260 to discuss your right to compensation.