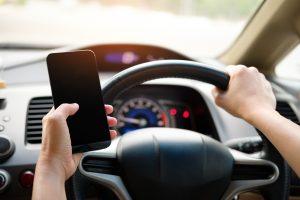 We've all been distracted while driving at some point while navigating our vehicles. Whether it's exhaustion from a full day of work causing you to doze off or an urgent phone call out of nowhere from the office, we've all had a moment where we've zoned out while driving. However, not everyone is fortunate enough to emerge from these situations safe and sound. Often, accidents occur as a result of drifting off or distracted driving, and can have enormous, disastrous impacts. When such accidents occur and tragedy strikes, those who cause them can be held responsible for their actions.
In a recent news report, local authorities say that five people were killed, including three young children, in a major vehicle collision in West Texas. The Texas Department of Safety said that a young individual was driving an SUV when it drifted into a lane and collided with a pickup truck. The SUV driver and the pickup truck driver were both killed as a result of the crash, as well as the three children who were riding as passengers in the SUV. Officials say that the crash is still under investigation and that weather conditions were clear.
In Texas, filing a wrongful death claim can be complex. The state defines that such actions can be brought if someone's "wrongful act, neglect, carelessness, unskillfulness, or default" results in another person's death. Additionally, only certain parties may bring a wrongful death claim. For example, in Texas, the children, parents, and surviving spouse of the deceased may file such claims. Any number of qualifying parties can file a claim on their own, or they can choose to file all claims collectively. Adult children may also file wrongful death claims over the death of a parent in Texas. However, the law does not permit siblings to pursue wrongful death claims after the loss of a sister or brother.
Successful Texas wrongful death claims may result in several types of damages being paid to surviving loved ones. Parties may seek different types of compensation depending on the circumstances associated with their claim. In Texas, damages can compensate for issues like lost companionship, lost inheritance, pain and suffering, lost earning capacity, and lost support or services that the deceased would have provided to surviving family members or loved ones.
In some cases, exemplary damages, otherwise known as punitive damages in other jurisdictions, are available. Such damages may be recovered when a death is caused by a willful act or omission, or by gross negligence. These damages serve to punish the responsible party.
Contact a Texas Wrongful Death Attorney Today
If you or someone you love has been involved in a Texas car accident, contact the personal injury attorneys at Carabin Shaw. Our team of compassionate lawyers have years of experience representing and advocating on behalf of our clients and have worked on all kinds of personal injury claims. We understand how to put your best foot forward so that you and your loved ones can get the compensation you deserve. To schedule a free initial consultation, call us at 800-862-1260 today.