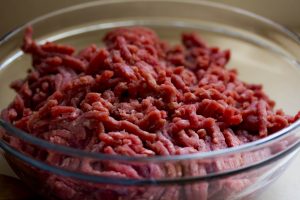 Recently, the United States Department of Agriculture (USDA) and Food Safety and Inspection Service (FSIS) announced that La Bodega Meat is recalling over 80,000 pounds of raw beef products. According to the press release, the products did not receive a re-inspection when entering the United States. Individuals can suffer severe injuries if they consume recalled meat in Texas. These individuals should seek medical attention and legal assistance if they experience adverse reactions to defective food products.
The recalled beef products included ribeye rolls, flank steaks, boneless brisket, inside skirt, flap meat, sirloins, peeled knuckle, rounds, and other similar meat pieces. The meat entered the United States in early June and was shipped to distributors in Texas, Missouri, and Arkansas. Although there have not been any confirmed cases of serious adverse reactions, the FSIS believes that some products may still be frozen in distributors', retailers', and other customers' freezers. Distributors, retailers, and consumers are urged not to distribute, sell, or consume these products.
The USDA classifies recalls into three classes, Class I, Class II, and Class III. Class I recalls, such as the one above, are reserved for products that may cause a severe health hazard, and there is a high probability that using the product will result in serious health consequences such as death. Class II recalls occur in situations where the product presents a remote likelihood of an adverse health consequence. Finally, Class III recalls are issued when the product will not cause serious adverse health consequences.