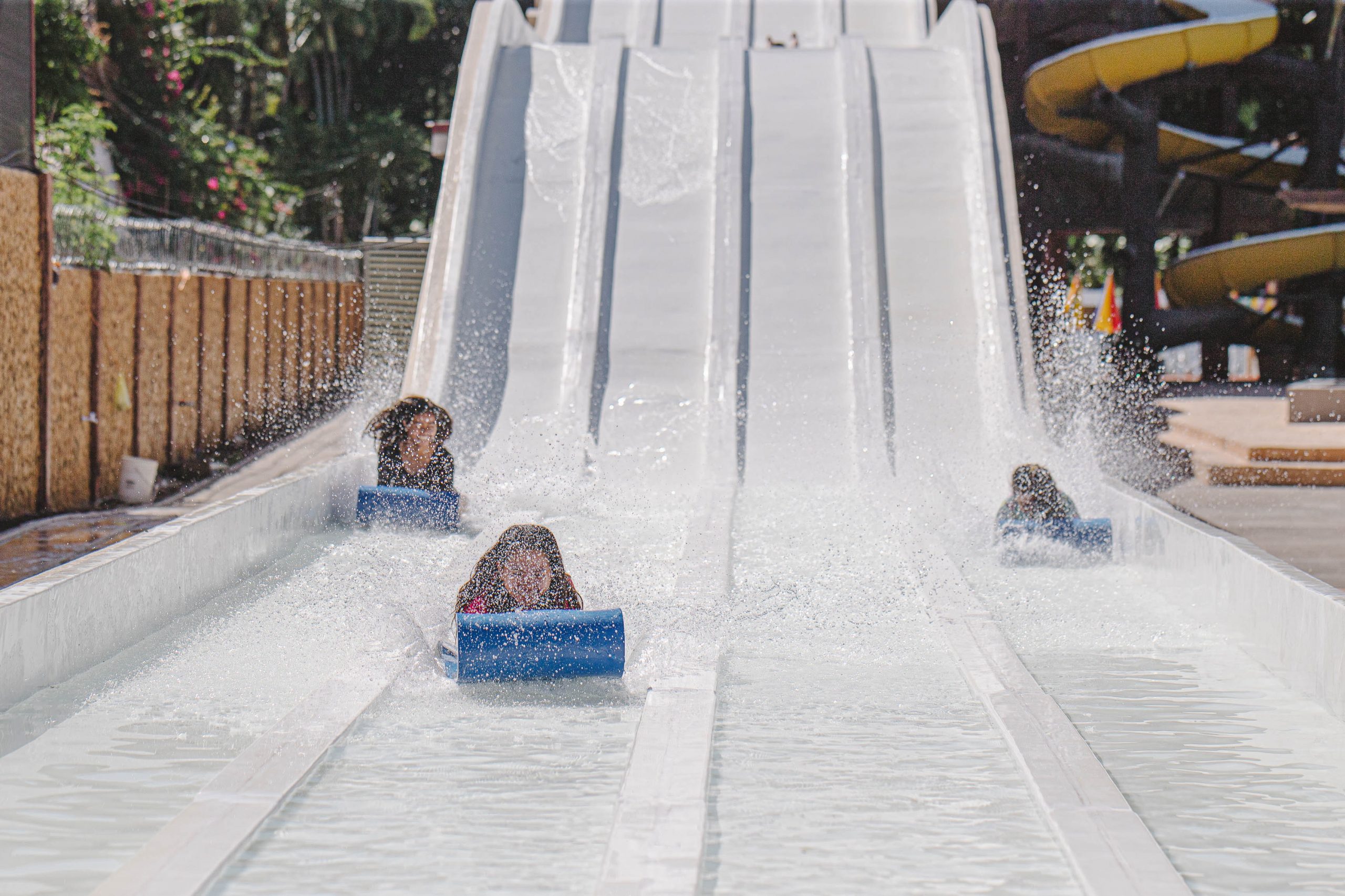 With the millions of visitors that throng to water parks each year, it is a statistical inevitability that accidents are destined to occur. Fractured bones, neck and back injuries, water-borne diseases, and even death are the type of injuries and tragedies that can unfold in the twinkling of an eye at these popular amusement places.
When water park mishaps or drownings take place, the injured victim or parent or guardian of an injured loved one can pursue compensation through a personal injury or wrongful death lawsuit against the responsible parties. Yet the process of determining just who is to blame for such water park accidents can be challenging because of the many legal complexities surrounding these water park accidents. 
 Water Park Accident Liability – Who is Responsible?
Employees
Just who is to blame when a water park accident takes place? That is usually the first question posed by an injured victim or the parent of a child who got hurt at a water park. Often, depending on the circumstances of the incident, there can be more than one responsible party. For example, a negligent lifeguard may be unaware of a child struggling in the water, especially at heavily-attended water parks in peak visiting hours. Yet, a lifeguard is supposedly trained to be hyper-vigilant in keeping a watchful eye open for any danger of a child drowning or suffering some injury. Serious personal injury can result from a supervising adult failing to act quickly. A person can suffer severe brain damage when a water park drowning takes place—this damage occurs because of a lack of oxygen to the brain. If a water park supervisor, whether an employee or lifeguard, fails to take responsible action when the incident takes place, the employee and employer will both likely bear liability for the accident that had happened.
Maintenance
If there is insufficient pool maintenance, or maintenance of the water rides, amusement park equipment, or protective barriers such as fences and gates surrounding certain areas of the water park, the water park owner may bear premises liability for the accident. If a temporarily unsupervised child can easily access the restricted areas, then the owner can be held liable for that child's injury or death. If an improperly maintained water slide malfunctions, a person injured on that slide could hold the owner of the property or water park management company liable for the injury. Carabin Shaw attorneys and pool safety experts are available to help with these situations and other water recreation problems, cases and questions.
Water Quality
The American National Standards Institute (ANSI) maintains safety standards for water parks regarding water quality, staffing, and design. When the water in a pool or water park ride is not correctly treated with anti-bacterial chemicals, water-borne diseases can make the park visitors very sick. 
Safety Procedures
Professional lifeguards should understand CPR and life-saving procedures, as well as crowd control, according to staffing requirements. Also, water parks should be built in such a way that minimizes injuries or accidents, such as those created by shallow pools, slippery surfaces, or overcrowded rides at water parks.
Manufacturer Defects 
Finally, a parts manufacturer can bear liability if a defective safety device or faulty drain cover was partially responsible for the water park accident. Yet, the process of determining if a product liability case exists can be challenging, because a faulty drain cover can be due to poor maintenance, as opposed to poor design or manufacturing. But if a piece of equipment did contribute to a water park drowning accident, both the manufacturer and party responsible for maintaining the equipment will undergo investigation. The Virginia Graeme Baker Pool Safety Act requires the installation of anti-entrapment drain covers and suction covers in public pools. If the installed covers at water parks do not meet the requirements set forth by the Pool & Safety Act, the water park could be violating the law. Pools that do not have these type covers may lead to water park entrapment mishaps. 
Contact the Carabin Shaw Law firm if Your Loved One Has Been Injured at a Water Park
Severe personal injury or death can occur through water park accidents or water park injuries. When such accidents take place because of the negligent behavior of another party or parties, the injured victim or family members are entitled to seek legal action towards the liable parties by filing a personal injury or wrongful death lawsuit. By filing a civil lawsuit, the plaintiff can receive compensation for injury or loss and see justice served so this type of accident may not occur to someone else in the future.
Yet with so many complex aspects of the law that come into play with these water park accidents including product liability, premises liability, or negligent supervision, an involved party will often need the legal assistance of a competent water park accident lawyer that has a wide range of legal expertise and a successful track record in litigating these specialized cases. 
Our Carabin Shaw water park accident attorneys have been assisting thousands of injured victims throughout Texas and the States over the last three decades. You deserve financial restitution for medical bills, lost wages, and if you've lost a loved one, funeral expenses, or loss of future earnings of your loved one.
The attorneys at Carabin Shaw can help you through this difficult period and are committed to seeing the liable parties held accountable for their behavior, so there are no future drowning or accident victims at the same water parks. Call us and our accident attorneys will discuss your legal options in the aftermath of a water park accident. The consult is free. We are here for you to help you recover from your accident or tragedy and to move forward into the future.
Lawyers at Carabin Shaw help clients get the care and attention they deserve after a serious incident.  Our experienced attorneys represent people and families who have suffered catastrophic injuries and tragic wrongful deaths throughout the state of Texas and the US.  If a loved one has been injured or worse, call us at (800) 862-1260, 24/7. The consultation is free regarding your water park or swimming pool case.  Contact us today.
The personal injury attorneys of Carabin Shaw provided the information herein as a community service.