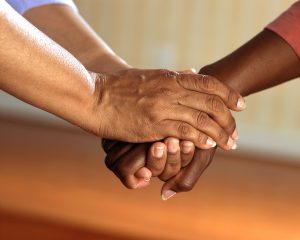 The COVID-19 Pandemic has drastically changed many aspects of society and has had a major impact on Texas residents' lives. One group has been hit particularly hard: Texas nursing home residents. Nursing homes' communal living spaces, as well as their clustered groups of elderly, ill, and otherwise vulnerable patients, have made them especially susceptible to the virus. According to a recent news report, nearly half of the reported COVID-19 deaths in Texas have occurred at nursing homes or assisted living centers. Almost 200 nursing homes in the state have reported cases of COVID-19, but public health advocates believe that there may be more unreported cases
Responding to this crisis, Governor Greg Abbott announced earlier this month that the state will begin testing all nursing home residents and staff for COVID-19. Up until now, the state has mainly tested residents and staff at facilities where cases have been confirmed, or those who show symptoms. However, the virus is known to be asymptomatic in some people and can easily spread even before symptoms begin. As a result, this new mandate for testing all residents and staff members was welcomed by public health advocates across the state.
The testing will be done in partnership with nursing homes and state health agencies. Although the current pandemic is unprecedented, nursing homes are still expected to act with due diligence to take care of their patients. This includes implementing social distancing measures, having staff and caretakers practice proper hygiene, and working with state and local agencies to implement testing quickly and without delay.
Nursing homes who fail in some way to meaningfully protect their residents may be subject to civil negligence suits from those injured or their family members. Texas law already allows those adversely affected by nursing homes' negligence to file suit against the home, and this will likely continue to be true if nursing home negligence leads to residents getting ill or dying from the virus.
To be successful in one of these suits, a plaintiff must prove that the nursing home owed a duty of care to the resident, which is implicit in the nursing home and resident relationship. Then, the plaintiff must prove that the nursing home breached their duty of care. Generally, this will require expert testimony explaining how the nursing home was negligent by failing to instruct staff members to wash hands, for example, or allowing staff members and residents with fevers to interact with others. Lastly, the plaintiff must show that this negligence proximately caused the injury suffered. If successful, plaintiffs may be able to recover significant monetary compensation from the nursing home.
Contact a Texas Nursing Home Negligence Attorney
If you suspect nursing home negligence is affecting a loved one, contact the attorneys at Carabin Shaw today. We have years of experience representing Texas nursing home residents, and can help to balance the scales against large, corporate nursing homes. Call us today to schedule a free initial consultation with one of our dedicated attorneys at 800-862-1260. Calling is free, and we will not bill you for any of our services unless we can help you or your loved one recover financial compensation.