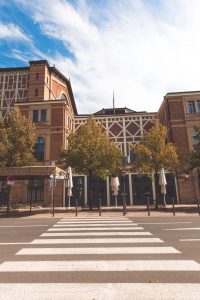 The Supreme Court of Texas recently issued an opinion stemming from the death of a student who was shot by a University peace officer. The student's parents filed a lawsuit against the University and the peace officer. In response, the University argued that governmental immunity protects it from being sued for injuries related to law-enforcement activities.
Sovereign immunity, otherwise known as governmental immunity, protects government officials and entities from certain civil lawsuits. However, Texas waives this immunity in specific situations. That said, plaintiffs still frequently face difficulties recovering in these cases. Texas courts have not extended this immunity to private entities, even if they perform some governmental duties. In some cases, institutions will purport to possess these protections, even though they are private institutions.
In evaluating whether the law provides governmental immunity to an institution, courts will examine whether the party acted as an arm of the state government, and if its conduct fits within the purpose of the doctrine. Generally, private universities do not act as an arm of the state. Even if a university performs law enforcement activities that may protect the public, the doctrine does not extend to these institutions. Although Texas Education Code allows private institutions to hire peace officers, the individual officer's immunity does not extend to the private institution.
In this case, the defendant argued that they were an "arm of the state" for law enforcement purposes; therefore, it should enjoy governmental immunity protections. Additionally, it contends that without this protection, many universities will refuse to hire and maintain law enforcement personnel. However, the court found that although the defendant's board obtained the state's approval to form and employ the police department, the board is not accountable to public officials or taxpayers. Therefore, because the doctrine prohibits lawsuits against the government without their consent, and the defendant's law enforcement department is not accountable to the government, they are not an arm of the Texas government. In concluding that the University does not have sovereign immunity protections, they affirmed the appellate court's finding in favor of the plaintiff.
This ruling highlights the nuanced analysis that courts undergo in Texas injury cases that involve governmental immunity issues. It is crucial that Texas injury victims consult with an attorney to ensure that they meet all of the State's procedural requirements in these cases to increase their likelihood of success.
Have You Been Injured By a Negligent Texas Government Entity or Employee?
If you or someone you know has suffered serious injuries because of the negligence of a Texas governmental entity or employee, contact the injury attorneys at Carabin Shaw. The attorneys at our law firm are up-to-date on the relevant and controlling Texas case law and statutes that affect these types of lawsuits. We understand the importance of recovery in these cases, and work to ensure that our clients receive the highest quality representation. Carabin Shaw clients have recovered significant amounts of compensation for their losses in these and other types of personal injury cases, including Texas car accidents. Contact our office at 800-862-1260 to schedule a free initial consultation with an attorney at our law firm.