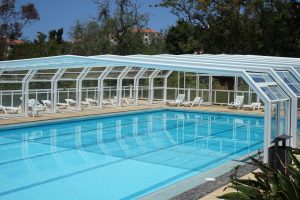 Every year, hundreds of residents enjoy the outdoors by swimming at their local apartment, hotel/resort, or community swimming pools. A beautiful breeze and the refreshing waters of swimming pools make these gathering places a fun activity for families. No wonder that the pools are the center of summer fun where family members of all ages relax and enjoy the outdoors together.
Despite the benefits and pleasures swimming pools provide to its users, there are also risks involved.
In fact, swimming pool accidents are one of the most common types of accidents reported in an apartment complexes, hotel complexes, or community neighborhood pools.  If a serious injury happens due to negligence or worse yet, a drowning, at one of these public venues, you do have someone to turn to for help and advice at Carabin Shaw. 
In many cases where pool accidents occur it's not uncommon to find that the pool did not have a valid operating permit.  No pool that provides access to the public without a valid permit should ever be open for public use.  If a pool is closed that in itself can prevent a drowning if its enclosures are functioning properly and meet state and local enclosure standards.
The injuries one may suffer due to a pool incident could drastically alter a person's quality of life in a negative way. Whatever situation you are in, it is extremely critical that you get the help of an experienced aquatic litigation attorney immediately. When you work with our specialized accident attorney at Carabin Shaw, you will have the tools necessary in order to have a successful case. 
There are three reasons why you should seek a civil lawsuit against these negligent pool complexes: it is important to hold a negligent party accountable for their actions or inaction which led to the drowning or serious incident.  Also, another reason is that it's in your best interest to seek a civil lawsuit so that you can see justice served to the aggrieved party in the form of financial compensation.  This will also force the negligent party to be made aware and fix the problems so that others may be safe on their properties and another tragedy is averted.  
Losing a loved one to death because of an apartment/hotel/resort pool drowning is a horrible shock, know that we are here to lend our support and help you be heard. You can seek justice against the negligent party responsible for the drowning through a wrongful death lawsuit. Carabin Shaw's aquatic litigation expert is nationally renowned for his cases. In spring of 2020, Carabin Shaw won the largest pool drowning settlement in Illinois for a case such as this.
If you or a loved one has suffered an injury due to an apartment pool accident, then know that help is available. Carabin Shaw's aquatic litigation expert is available to offer you guidance with your situation. You can possibly seek financial compensation for your injuries or loss through a personal injury lawsuit against a property owner or the entity that is responsible for maintaining the pool grounds.  
Our experienced attorneys represent people and families who have suffered catastrophic injuries and tragic wrongful deaths throughout the state of Texas and the US.  If a loved one has been injured or worse, call us at (800) 862-1260, 24/7. The consultation is free regarding your apartment, hotel, resort or HOA swimming pool case.  Contact us today.