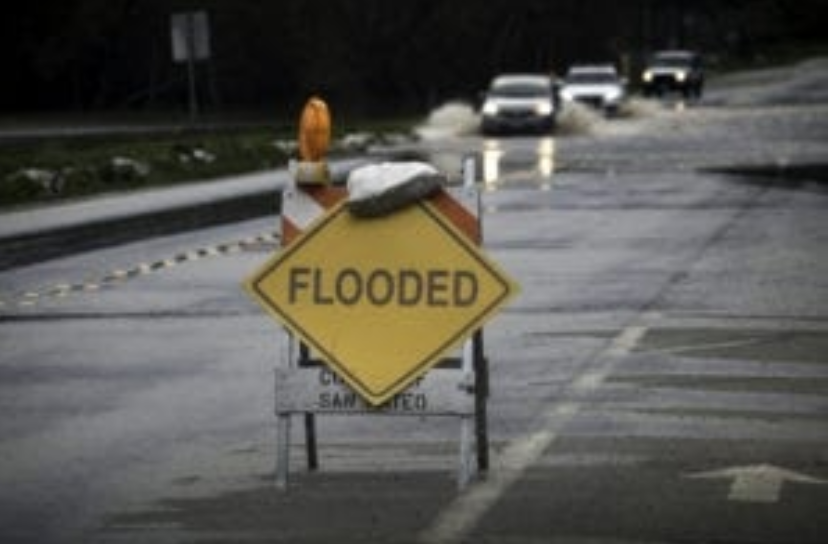 You don't have to live near an ocean, lake, or river to be subjected to flash flooding brought on by heavy rains that have nowhere to go.
Flash floods may be one of the most dangerous weather-related phenomena because they can happen anywhere. The water rises so fast and flows so swiftly that roads can be particularly dangerous. 
Nearly every town and city across the country is vulnerable to storm drains and sewer systems overflowing and/or backing up because of too much rain for them to handle or debris clogging them
Vehicles can be swept away almost before drivers even realize what's happening. Protect yourself from a flash flood by following these safety tips.
Stay alert and drive carefully. Remember to take a few basic safety precautions. Here are the top three rules for safe driving during a flash flood warning.
Rule 1. Never Drive Through Flood Water
Just because flood water looks shallow doesn't mean it is. It's impossible to judge its depth, especially at night. Additionally, the pavement or ground under it may already have been compromised and there could be a deep hole where a flat surface used to be.
According to the Federal Emergency Management Agency (FEMA):
Six inches of water will reach the bottom of most passenger cars, causing loss of control and potential stalling.

One foot of water will float many vehicles.

Two feet of rushing water will carry away most vehicles, including SUVs and pickups.
Listen to  local weather advisors when they say: "Turn around, don't drown!" This is the slogan that the National Weather Service has campaigned on for years to prevent flash flooding deaths. Find another route rather than proceeding through floodwaters.
Rule 2. Get Out ASAP if Your Car Submerges
While it's dangerous to get into flood waters, it's even more dangerous to remain in a car that's submerging. Stay calm. Release your seatbelt. Open your window and escape through it. If your window won't open, try to break it with anything handy. Remain on the car roof as long as possible. If your car gets hung up on a tree or other heavy object, try to get onto that instead of your car roof.
Rule 3. Never Park or Camp on Riverbanks or Near Washes
While it may be scenic to camp on a riverbank or near a dry wash in the but remember, heavy thunderstorms can pop up at any time. 
Carry a battery-operated weather radio or install a weather app on your phone so you can check local weather before going to sleep at night.
Learning these three basic rules to help when you're faced with a flash flood emergency.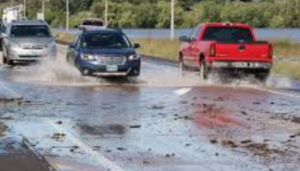 Wet roads mean slippery roads.  Accidents are more likely to happen in these instances.  If you find yourself, a family member, or loved one injured or has suffered a wrongful death or serious injury due to driving accidents contact an attorney who specializes in these cases to review your legal options.  You may be entitled to compensation for damages, medical treatments, and lost wages due to the incident.  
Lawyers at Carabin Shaw help clients get the care and attention they deserve after a serious incident.  Our experienced attorneys represent people and families who have suffered catastrophic injuries and tragic wrongful deaths throughout the state of Texas.  If you or a loved one has been injured contact us today at (800) 862-1260.
The personal injury attorneys of Carabin Shaw provided the information herein as a community service.