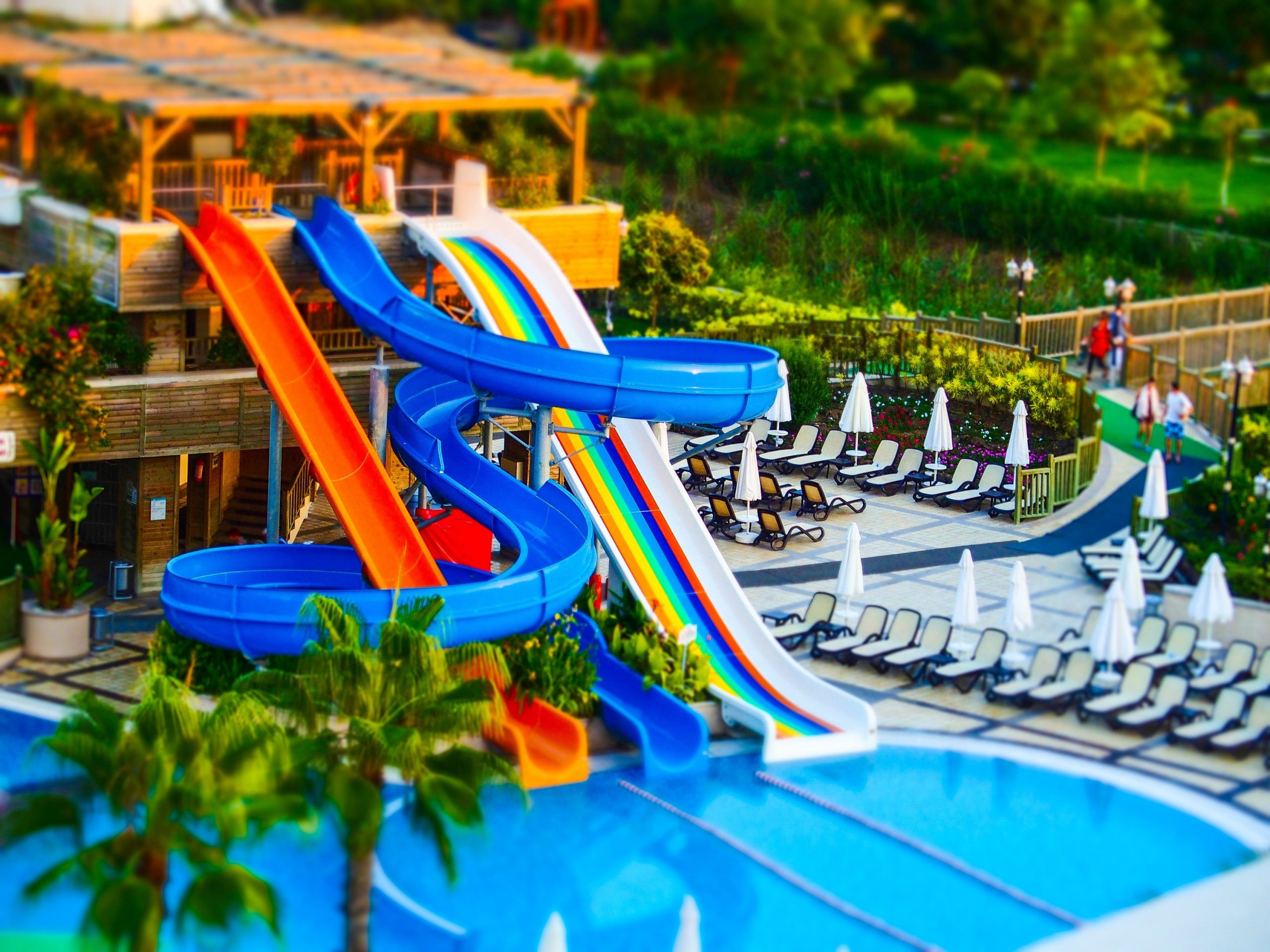 Summertime is here and that means travel season.  Staying in a hotel or resort is usually a big part of the vacation experience.  Before the family gathers up the towels and heads down to the pool for some fun remember to always be cautious and aware around the water.
Every year, hundreds of vacationers enjoy swimming at their hotel pools. A beautiful breeze and the refreshing water in these swimming pools makes for a relaxing day in the sun. Despite the benefits and many pleasures swimming pools provide to its users, there are also risks involved.
Hotel pool accidents are similar to apartment pool accidents when it comes to legal matters. Just like an apartment pool complex, a hotel pool complex must be properly maintained by staff and must be in proper working condition so that injury or harm is less likely to occur for a hotel resident or visitor. Furthermore, the maintenance staff must maintain pool safety standards by restricting dangerous areas for kids and putting restrictions around the pool so that children do not have access to the dangerous areas of the hotel pool. In addition, warning signs must be posted as well in the pool area.
In hotel pools, pool gates and fences must be maintained and pool covers should also be used where needed. Hotel pools must also have anti-entrapment drain covers so that children cannot be sucked into the pool's drainage area. The Virginia Graeme Baker Pool & Safety Act enforces these rules and is the law. This law states that anti-entrapment drain covers must be used in all public pools in order to protect children.
If a hotel/motel pool drowning or accident does happen, then the hotel owner can be held liable, because of a premises liability case if it was discovered that the property owner was negligent in their duties to provide standard safety to its visitors of their property. Carabin Shaw pool safety and aquatic litigation attorneys are always available for a free consultation.
Another cause of hotel drownings in Texas and other states is due to intoxicated individuals who are a threat to the public by causing injury to themselves or others. If an intoxicated person got drunk because a server or bartender at the hotel over-served their patron alcohol causing them to be intoxicated and that patron caused a hotel pool accident, you should consult an attorney with Carabin Shaw,  The injured victim or bereaved family member will have the ability to pursue a dram shop case against the negligent alcohol-serving hotel establishment. In Texas, dram shop law was put into place so that any alcohol-serving establishments can be held partially liable for causing their patron to cause an accident because of being drunk and exceeding a blood alcohol level of .08%.  
The attorneys at Carabin Shaw can help you through this difficult period and are committed to seeing the liable parties held accountable for their behavior, so there are no future drowning or accident victims at the same hotels. Call us and our accident attorneys will discuss your legal options in the aftermath of a water accident. The consult is free. We are here for you to help you recover from your accident or tragedy and to move forward into the future.
Lawyers at Carabin Shaw help clients get the care and attention they deserve after a serious incident.  Our experienced attorneys represent people and families who have suffered catastrophic injuries and tragic wrongful deaths throughout the state of Texas and the US.  If a loved one has been injured or worse, call us at (800) 862-1260, 24/7. The consultation is free regarding your hotel or resort swimming pool case.  Contact us today.
The personal injury attorneys of Carabin Shaw provided the information herein as a community service.