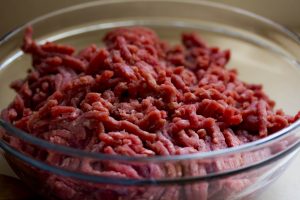 Recently, the United States Department of Agriculture (USDA) and Food Safety and Inspection Service (FSIS) announced that La Bodega Meat is recalling over 80,000 pounds of raw beef products. According to the press release, the products did not receive a re-inspection when entering the United States. Individuals can suffer severe injuries if they consume recalled meat in Texas. These individuals should seek medical attention and legal assistance if they experience adverse reactions to defective food products.
The recalled beef products included ribeye rolls, flank steaks, boneless brisket, inside skirt, flap meat, sirloins, peeled knuckle, rounds, and other similar meat pieces. The meat entered the United States in early June and was shipped to distributors in Texas, Missouri, and Arkansas. Although there have not been any confirmed cases of serious adverse reactions, the FSIS believes that some products may still be frozen in distributors', retailers', and other customers' freezers. Distributors, retailers, and consumers are urged not to distribute, sell, or consume these products.
The USDA classifies recalls into three classes, Class I, Class II, and Class III. Class I recalls, such as the one above, are reserved for products that may cause a severe health hazard, and there is a high probability that using the product will result in serious health consequences such as death. Class II recalls occur in situations where the product presents a remote likelihood of an adverse health consequence. Finally, Class III recalls are issued when the product will not cause serious adverse health consequences.
Contaminated food products in Texas can result in serious illnesses throughout the community. These recalled products often contain E.coli, Listeria, and Salmonella. The symptoms of these bacteria and viruses range from mild diarrhea to dehydration, vomiting, constipation, lethargy, blurred vision, botulism, and muscle weakness. Many of these conditions can lead to a medical emergency which requires immediate life-saving treatment.
Many businesses may be responsible for providing the public with contaminated meat, including manufacturers, distributors, retailers, and restaurants. Texas food safety standards require these parties to ensure that their meat and food products are safe for human consumption. When they fail to engage in proper and safe food handling, preparation, and storage, they may be liable for any ensuing damages that their negligence causes. Individuals who suffered serious reactions to a food product, regardless of recall status, should contact a Texas product liability attorney to discuss their rights and remedies.
Have You Suffered Injuries Because of a Defective Product in Texas?
If you or someone you know suffered injuries because of a defective product or contaminated food item, contact the Texas product liability attorneys at Carabin Shaw. The Texas attorneys at our office have extensive experience handling various product liability lawsuits against negligent manufacturers, distributors, and food service companies. Product liability cases involve many complex legal theories and place significant burdens on plaintiffs. However, our attorneys possess the resources, skills, and experience to handle these challenging cases. Contact the San Antonio Texas Personal Injury Lawyers at our office at 800-862-1260, to schedule a free initial consultation to discuss your lawsuit.