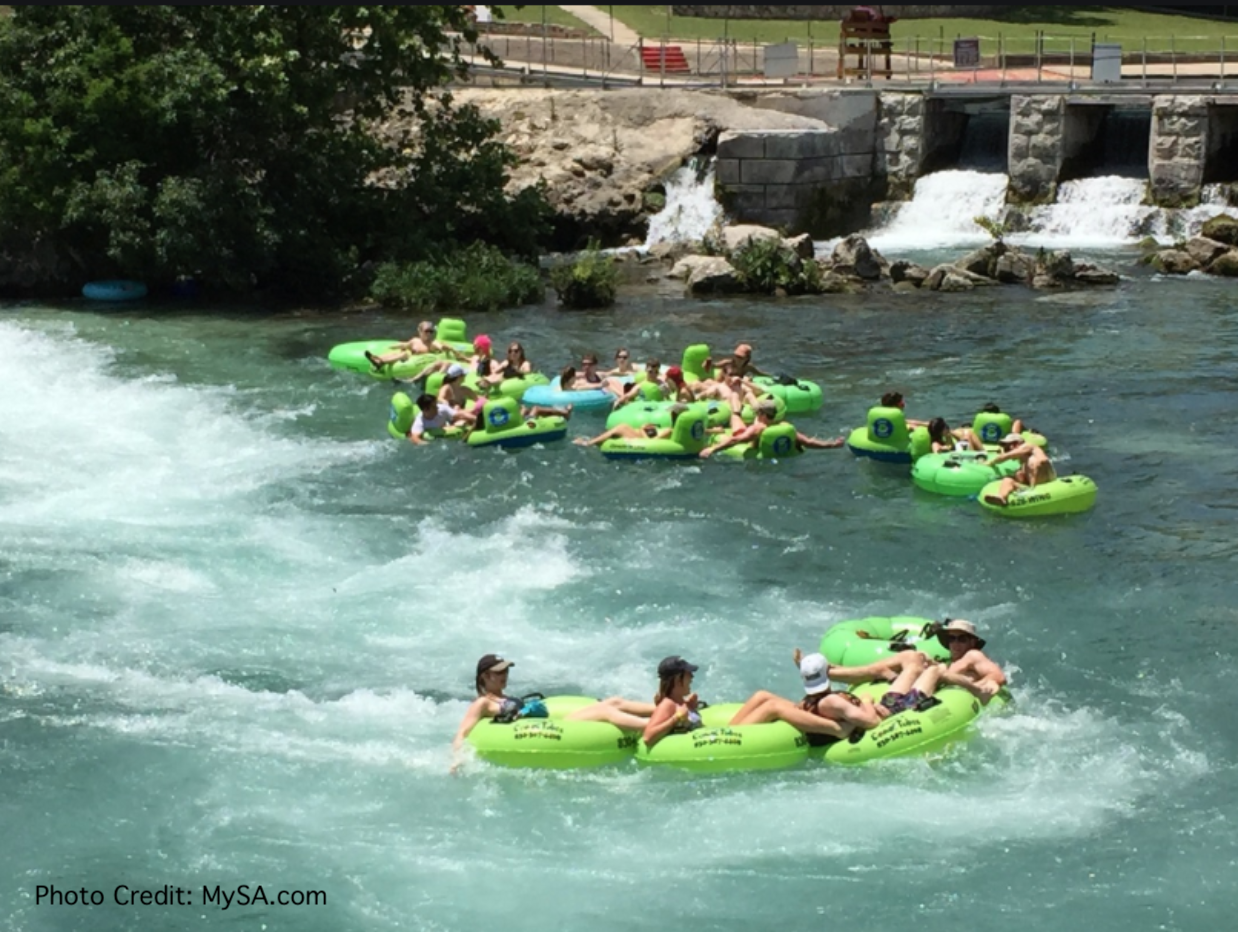 Saturday, May 31, 2020, New Braunfels, TEXAS— A 22-year-old woman died after tubing along the Comal River on Saturday, the New Braunfels Police Department has confirmed. 
According to the post, the woman, identified as Devon Walton from Houston, was near the tube chute when she had gone under the water. She resurfaced but had trouble breathing and the woman's friends alerted the police.
Officers at the scene said the woman showed signs of labored breathing but was alert and speaking. Authorities contacted the New Braunfels Fire Department and EMS, but the woman lost consciousness before the paramedics arrived. Police said officers tended to the woman until paramedics arrived on scene and began life-saving measures.
Devon Walton was transported to Christus Santa Rosa Hospital-New Braunfels, where she later died.  An autopsy has been ordered to determine the cause of death.
The tube chute is a water slide carved into the side of the city's dam on the Comal River. It diverts tubers around the dam as they float the river, according to the city of New Braunfels' website. It is recommended for weak swimmers to wear life jackets around the chute due to strong currents.
Wear Sunscreen – You'll be out in the direct sun for at least an hour if not more, so sunscreen is a must. Plan accordingly and bring a high SPF, waterproof sunblock.
Alcohol – Drinking while tubing is acceptable but be smart. Keep in mind that the heat can enhance the effect of alcohol. Drink responsibly and remember to mix in some water to stay hydrated.
Swimming – While you will spend your time in the tube and not in the water, you may choose to get in the water at some point. Those who don't know how to swim must wear a life vest and should avoid leaving their tube.
Stay Aware of:
Rocks and sticks along the river – You may come across these objects as you float. It's best to avoid them, and so it's a good idea to keep an eye downstream and stay aware of your surroundings. If you see a rock or large stick, simply paddle your tube away from it. 

Snakes – If you see a snake, just leave it alone, it will return the favor.

Flipping the tube – If the tube flips over unexpectedly, you could get injured. This is generally rare, however. The best way to prevent this from happening is to keep your bottom in the center of the tube. Don't panic if the water starts to rush, as there will be a few spots where its speed picks up. Just stay in the tube and go with the water's flow.

Connecting tubes – Don't tie more than three tubes together, as doing so will hinder your mobility.
IN CASE OF Emergency, get out of the water onto the riverbank and call 911.
If you, a family member or loved one has been injured or has suffered a wrongful death due to boating accidents, swimming pool accidents, driving accidents, driving under the influence, or other personal injury, contact an attorney who specializes in these cases to review your legal options.  You may be entitled to compensation for damages, medical treatments, and lost wages due to the incident.  
Lawyers at Carabin Shaw help clients get the care and attention they deserve after a serious incident.  Our experienced attorneys represent people and families who have suffered catastrophic injuries and tragic wrongful deaths throughout the state of Texas.  If you or a loved one has been injured contact us today at (800) 862-1260.