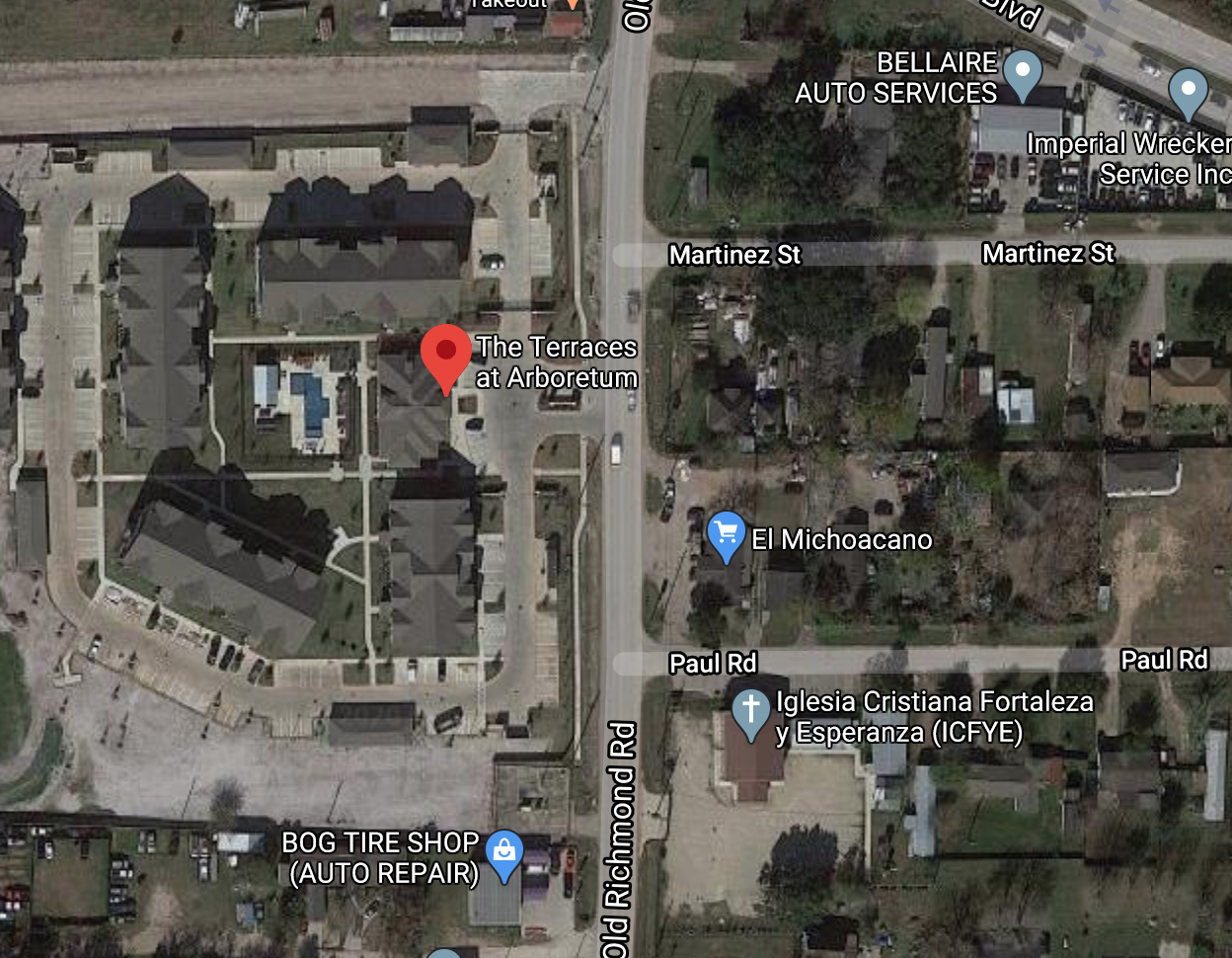 FORT BEND COUNTY, Texas (KTRK) — A 5-year-old Sugarland boy died after being found unresponsive in a pool at an apartment complex off of Old Richmond Road near West Bellfort.
The incident happened Tuesday April 28th when the child got out of the parents apartment undetected and climbed over the fence surrounding the pool area and into the water.  According to authorities, the boy was in the water for about 15 minutes before the parents found him.  His father retrieved him from the bottom of the pool and proceeded to give CPR which was unsuccessful.
There were cameras placed around the pool by the apartment complex and the footage show the boy climbing the fence and going into the water.
There have been 3 child drownings this week alone in the Houston area. One was a special needs 4-year old boy that drowned in a bathtub incident this past Monday, and in a separate incident on Monday another 4 year-old boy in another apartment complex on the northeast side of Houston also climbed over a fence and drowned in the complex's pool.
Common Causes of Swimming Pool Drowning and Accident Cases
Murky/cloudy water pools
Improperly trained pool maintenance staff and pool owners/operators
Overcrowded swimming pools
Out of date drain covers and suction outlets that do not comply with national VGB pool standards with cause entrapments
Defective gates and latches that allow easy access to pools by young children
Poorly lit pool with inadequate lighting in and around pools
Inattentive lifeguards at waterparks, resorts, and public pools
Electrocution cases where faulty or exposed wiring around pools exist
Missing emergency equipment around pools such as phones, ring buoys, life ropes, and shepherd hooks used to rescue swimmers in distress
Dangerously designed pools that cause paralysis due to diving accidents and pools that lack in service, maintenance, and upkeep per state and national guidelines
If a family member or loved one has been injured or has suffered a wrongful death due to pool or water related incidences, contact an attorney who specializes in these cases to review your legal options.  We have at your disposal one of the top attorneys in the nation on pool and pool litigation in the state.  In this type of situation where you are injured you may be entitled to compensation for damages, medical treatments, and lost wages due to the incident.  
Lawyers at Carabin Shaw help clients get the care and attention they deserve after a serious incident.  Our experienced attorneys represent people and families who have suffered catastrophic injuries and tragic wrongful deaths throughout the state of Texas.  If a loved one has been injured or worse, contact us today at (800) 862-1260.
The personal injury attorneys of Carabin Shaw provided the information herein as a community service.